All For One is the main villain in My Hero Academia and the founder of the League of Villains. He is a ruthless killer fueled by rage to conquer the world and attain maximum power all the while showing society that Heroes are nothing but a naive perspective of people with quirks. In this blog, we will discuss everything there is to know about All For One Past in My Hero Academia.
Kindly note that this post contains (Spoilers!!) from the manga. 
All For One's Past:
Who is All For One?
All For One's real name is Shigaraki. He was born during the initial era of first-generation quirk users. At that point in time, the world hadn't accepted the fact that people with quirks could co-exist with the quirkless people. As a matter of fact, the word "Quirk" wasn't even found yet. The lady who later ended up creating that word was later killed by a mob of angry anti-quirk people.
All For One's Past revolves around how he rose to power. He used the chaos to benefit himself by granting people's wishes. The wishes included removing quirks from people and granting quirks to other people. As we know his power was to absorb and transfer quirks easily without it taking a toll on his body. This eventually made him popular which lead him to gain an army of faithful and loyal servants.
NEWS: My Hero Academia Ultra Impact Mobile Game Officially Announced 💥

Read on: https://t.co/VK0sevOfVO pic.twitter.com/8le2fJfgT2

— Funimation (@FUNimation) October 28, 2020
His followers were so loyal that they killed a mob of quirk users who refused to stand by All for One's ideology. Gigantomakia was an important character in All For One's Past. He was one of All for One's most loyal servants who brought him powerful quirk users to gain power from. This is how he became one of the strongest quirk users of all time.
All For One's Little Brother
All For One had a little brother who was said to be quirkless and a fragile human being. He played a huge role in All For One's past which changed the course of history. Shigaraki tried to convince his little brother to join his army of evil quirk user's to take over the globe. But his little brother hated his ideals and kept refusing.
One For All's Origin Is The Result Of All For One's Past.
The constant refusal of his brother angered All For one and he forces the stockpiling quirk onto his little brother. Little did All For One know that he wasn't actually quirkless. His little brother has a secret quirk known as the passing quirk. He was able to acquire quirks using stockpile and later transfer them to the next generating according to his will.
All For One defeats his younger brother easily but is unable to acquire the One For All quirk as it can only be passed down using the owner's will. The little brother eventually becomes the symbol of One For All and passes it down to the next generation so that it gets stronger each time a user is changed. But this was unsuccessful as All For One killed every single one of them. But that changed when he met All Might, the one who kept taking down all of his allies one by one.
All Might was the only one capable of stopping All For One and ended up destroying his face. Although he should be dead by now, Dr. Garaki uses his immense knowledge in science and heals All For One. The History of All For One was treacherous due to his servants being extremely loyal like Dr. Garaki.
Before all this took place, All For One had a master plan. He made it his goal to find Nana Shimura's(One For All User before All Might) grandson and raise him as a kid. He later grows up to be Tomura Shigaraki. As awful as that sounds, All For One did this only to break All Might's Spirit. Tomura later took on the place of One For All to reunite the League of villains and eventually inherit All For One.
Imagine Deku fighting a former One For All user's bloodline. It's extremely sad, but that's what makes All For One the worst villain in My Hero Academia. He didn't have a traumatic past nor did he have bad parents. All For One simply wanted to watch the world burn under his reign of terror by showing how worthless their so-called heroes were.
Must Read (Official) Boku No My Hero Academia Chapter 291 Release Date Revealed. Where To BNMHA Chapter 291?
My Hero Academia Manga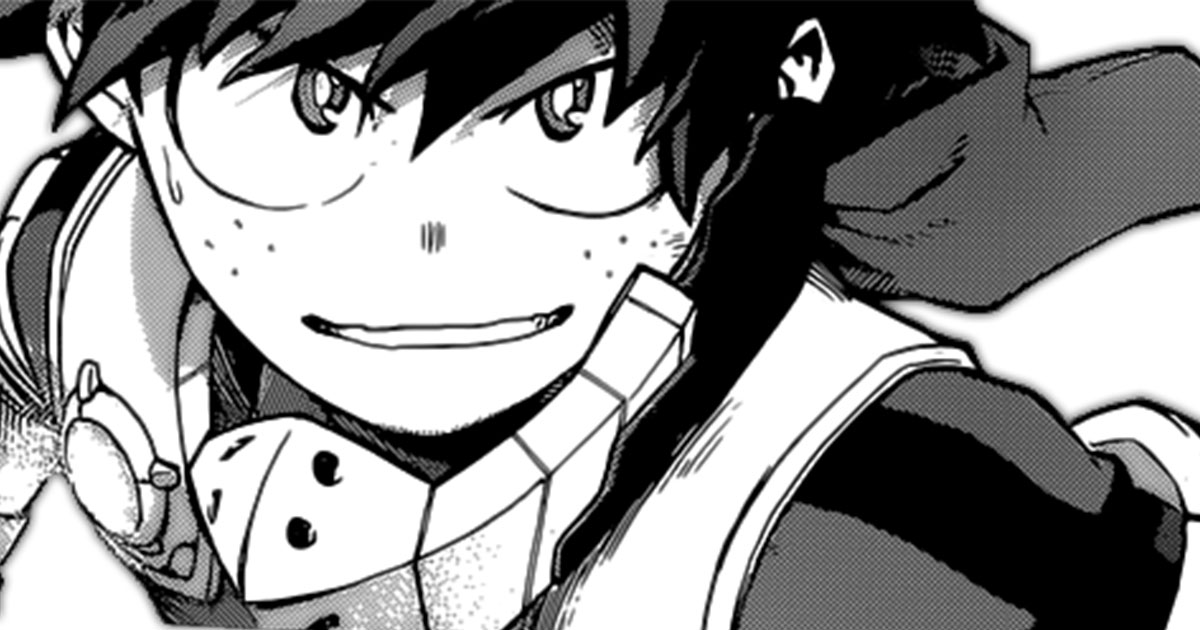 My Hero Academia(MHA) also know as Boku No Hero Academia (BNHA) is a superhero based manga that started in July 2014. The genius Kōhei Horikoshi is the author and illustrator of the manga. Published by Shueisha in Japanese, while VIZ media have the rights for English distribution around the world. This manga has inspired four television anime series, two super hit anime movies, and two live-action movies, and a few spin-offs manga.
Where To Read My Hero Academia Manga?
All the chapters of Boku no Hero Academia manga are available for free on Viz Media. We highly condemn the use of streaming anime or reading manga on an unofficial website. A new chapter comes out every Monday/Sunday.
About Anime
My Hero Academia is a Japanese shounen manga series written by Kōhei Horikoshi. It is superhero anime with jaw-dropping fight sequences combined with top-notch animations. The story revolves around a boy named Midoriya Izuku who is born without a quirk in a world where most people have quirks. He idolizes All Might who is the symbol of peace and is considered the No.1 hero of all time.
All Might one day finds young Midoriya to be worthy of his Quirk due to his determination to save people. So he passes his quirk onto him in all hope to make him the next symbol of peace. Young Midoriya joins the U.A high school to become the No.1 hero of all time.
Make Sure to check out Sk8 The Infinity Announced Its Premiere And Much More!
Well guys that is all for today's blog on All For One's Past Explained!! In My Hero Academia. Hope you guys enjoyed it, do make sure to comment on your views on All For One. Make sure to follow our Instagram for exclusive anime news: @TheSpoilerGuy 
You can also follow us on Twitter: SpoilerGuy
Make sure to like our Facebook page as well: The Spoiler Guy.