2020 has us in the dumps currently and we are desperately holding on to the current anime releases. But although a few anime are actually really good, they lack a few things in general. 2021 has an entire list of animes that consist of sequels to our favorite animes as well as all-new anime adaptations from our favorite manga. In this blog, we will discuss everything there is to know about the Anime Releasing in 2021.
Anime Releasing in 2021 – This Is Huge!!
Note: The list of anime presented down below is based on information released before the date of writing this blog. The exact release dates of the animes haven't been mentioned due to there being a possibility of a change in schedule as a result of the global pandemic.
Anime Releasing in 2021 – January
Suppose a Kid From the Last Dungeon Boonies Moved to a Starter Town
Beastars (season 2)
Sōkō Musume Senki
The Seven Deadly Sins: Dragon's Judgement
2.43: Seiin Kōkō Danshi Volley-bu
Heaven's Design Team
The Promised Neverland (season 2)
Bottom-tier Character Tomozaki
So I'm a Spider, So What?
The Hidden Dungeon Only I Can Enter
Horimiya
SK8 the Infinity
World Trigger (season 2)
Idoly Pride
Kemono Jihen
Skate-Leading Stars
Bungo Stray Dogs Wan!
That Time I Got Reincarnated as a Slime (season 2, 1st cour)
Log Horizon: Destruction of the Round Table
Sorcerous Stabber Orphen: Battle of Kimluck
Azur Lane: Bisoku Zenshin!
Back Arrow
Cells at Work! (season 2)
Cells at Work! Code Black
Dr. Ramune Mysterious Disease Specialist
Dr. Stone: Stone Wars
Ex-Arm
Gekidol
Hortensia Saga
I-Chu: Halfway Through the Idol
Idolls!
Kaifuku Jutsushi no Yarinaoshi
Laid-Back Camp (season 2)
Mushoku Tensei
Non Non Biyori Nonstop
Otherside Picnic
Project Scard: Scar on the Praeter
Re:Zero − Starting Life in Another World (season 2, 2nd cour)
Show by Rock!! Stars!!
The Quintessential Quintuplets (season 2)
WIXOSS Diva(A)Live
Wonder Egg Priority
World Witches Take Off!                                                                                      Yatogame-chan Kansatsu Nikki (season 3)
Anime Releasing in 2021 – February
Maiko-san chi no Makanai-san
Anime Releasing in 2021 – April
Bakuten!! Zexcs Toshimasa Kuroyanagi
Burning Kabaddi                                                                                                            Cestvs: The Roman Fighter
Don't Toy With Me, Miss Nagatoro
Dragon Goes House-Hunting
Edens Zero
Farewell, My Dear Cramer
Godzilla Singular Point
Hetalia World Stars
I've Been Killing Slimes for 300 Years and Maxed Out My Level
Koi to Yobu ni wa Kimochi Warui
Mars Red
Mashiro no Oto
Moriarty the Patriot (part 2)                                                                                        My Hero Academia (season 5)                                                                              Shaman King
The Slime Diaries: That Time I Got Reincarnated as a Slime
Tokyo Babylon 2021
To Your Eternity
Welcome to Demon School! Iruma-kun (season 2)
Yakunara Mug Cup Mo
Anime Releasing in 2021 – July

Getter Robo Arc
Heion Sedai no Idaten-tachi
How a Realist Hero Rebuilt the Kingdom
Night Head 2041
Peach Boy Riverside
That Time I Got Reincarnated as a Slime (season 2, 2nd cour)
TsukiPro the Animation (season 2)
Anime Releasing in 2021 – October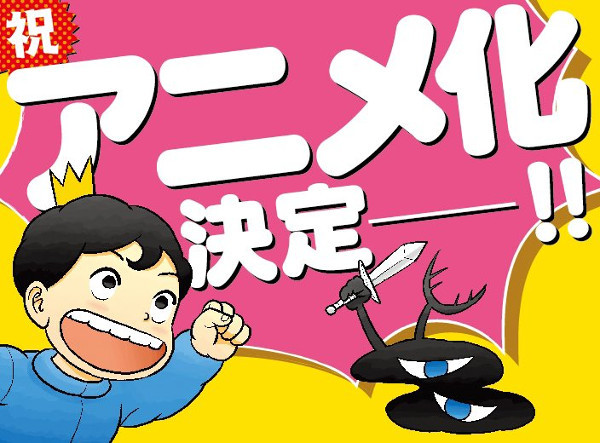 Muv-Luv Alternative
Ōsama Ranking
Anime Releasing in 2021 – Movies
1st January – Seitokai Yakuindomo: The Movie 2
8th January – Gintama The Final
8th January – Pretty Guardian Sailor Moon Eternal (part 1)
16th January – Natsume's Book of Friends: The Waking Rock and the Strange Visitor
23rd January – Evangelion: 3.0+1.0 Thrice Upon a Time
11th February – Pretty Guardian Sailor Moon Eternal (part 2)
11th February – Princess Principal: Crown Handler
5th March – Doraemon: Nobita's Little Star Wars 2021
19th March – Pompo: The Cinéphile
March – Girls und Panzer Das Finale (part 3)
April – Detective Conan: The Scarlet Bullet
April – Eiga Sayonara Watashi no Cramer First Touch
7th May – Mobile Suit Gundam: Hathaway's Flash Sunrise
25th June – Words Bubble Up Like Soda Pop
As you can see, Anime Releasing in 2021 are lined up like heavily loaded missiles of serotonin waiting to blast off and reach our hearts. It literally is capable of making us forget all the hardships that we faced in 2020. Next year will probably be the year of redemption for most animes and for the others, it will be the year of entering the anime industry.
Well, that is all for today's blog for today. Hope you guys enjoyed it, do make sure to comment on your views on these new releases. Stay home and watch anime, remember, you are a weeb.
This blog was written by Spoilerguy. Make sure to follow our Instagram for exclusive anime news: @TheSpoilerGuy 
You can also follow us on Twitter: SpoilerGuy
Make sure to like our Facebook page as well: The Spoiler Guy.