Attack on Titan Season 4 is probably the most popular topic in the anime community. Otakus and Weebs who have never watched AoT have started watching the series to witness the final season's promising thrill. In this blog, we will discuss literally everything there is to know about Attack on Titan Season 4. Brace Yourself cause this is going to be a long ride.
Attack on Titan Season 4 Release Date
Attack on Titan Season 4 was confirmed back in October 2019. A small sketch animated video was released as a promotional video to hint at the release of Attack on Titan Season 4. This is where the long wait initially started. Shingeki no Kyogin Season 4 was set to release in release in October 2020, but it was delayed like the long list of anime that were affected by the Pandemic.
Attack On Titan Season 4 to premier and broadcasted in Japan on NHK TV on 7 December 2020.#AttackOnTitan #shingeki #shingekinokyojin pic.twitter.com/9w3EW60lLi

— Attack On Titan (@AttackOnTitan) November 4, 2020
As per official sources, the new scheduled release date is not changed. So as per schedule, Attack on Titan Season 4 will release on December 7th, 2020.
Shingeki no Kyojin Season 4 is the most anticipated anime of 2020 hands down. For information regarding any update or news regarding Shingeki no Kyojin Season 4 stay tuned with Spoilerguy.
Check out: Kodansha Announced, In/Spectre To Release A Second Season!
Attack on Titan Season 4 Release Date on Netflix
Holy shit !!!! Really now Netflix ya doin this ???#ShingekiNoKyojin #AttackonTitanFinalSeason pic.twitter.com/j3Kz3GCd5Q

— 𝙽 ✨ | CW: Bleach (@lord_grim13) November 25, 2020
Attack on Titan Season 4 or Shingeki no Kyojin Season 4 is set to release on December 11th on Netflix( 4 days after its official release). Once the anime releases, avoiding spoilers will be crucial for those who wish to watch the anime on Netflix. Fans are a bit disappointed as they might end up watching the most awaited anime of 2020 after it is spoiled.
Release Date of English Dub
Funimation is the official English Dub provider for Attack on Titan. Unfortunately, the English dub will not release at the same time as the English sub. Both types have never been released at the same time. The English dub watchers will have to stay cautious and away from AOT season 4 spoilers.
Shingeki no Kyojin Season 4 Cast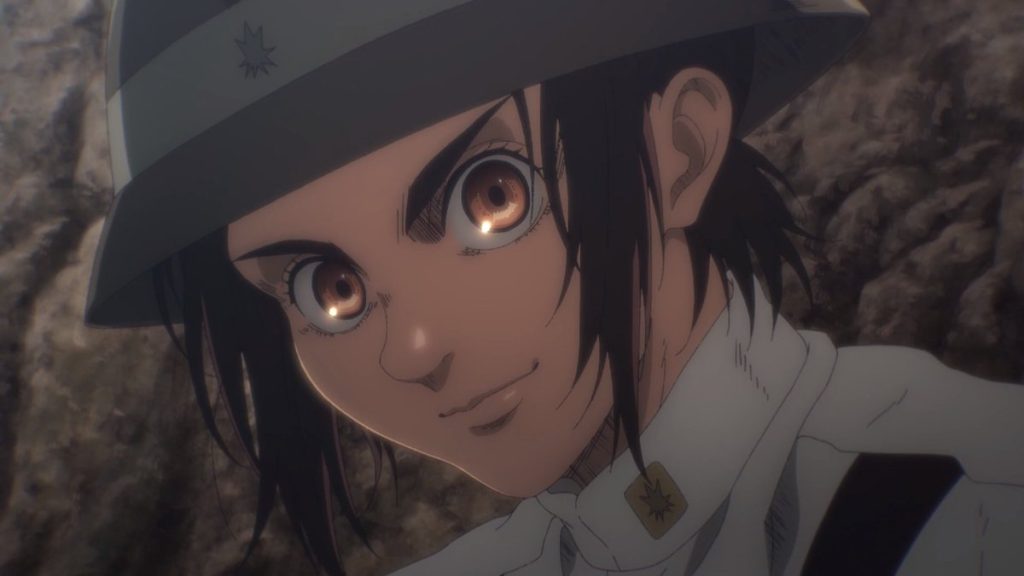 The Main Characters of Attack on Titan Season 4 will be played by their previous voice actors. MAPPA cannot afford to change the current voice actors as that would create huge chaos amongst fans and lead to ultimate disappointment.
Yui Ishikawa – Mikasa Ackerman
Daisuke Ono – Erwin Smith
Yuki Kaji – Eren Yeager
Yuu Kobayashi – Sasha Blouse
Hiroshi Kamiya – Levi Ackerman
Marina Perino – Armin Arlert
Manami Numakura – Cart Titan
Rintarou Nishi – Moblit Berner
Yoshimasa Hosoya – Reiner Braun
Yasuhiro Mamiya – Dirk
Nozomi Kishimoto – Dina Fritz
 Ryota Osaka – Marco Bott
Kensho Ono – Floch Forster
Tomokazu Sugita – Marlo
Akeno Watanabe – Hitch Dreyse
In addition to the main cast, new cast members were released on November 2nd. The newly added cast members are mentioned below.
Ayane Sakura – Gabi Braun                                                                                    Natsuki Hanae – Falco Grice                                                                                           Masaya Matsukaze – Colt Grice
Manami Numakura – Pieck                                                                                              Yūmi Kawashima – Zofia
Toshiki Masuda – Porco Galliard                                                                                     Ayumu Murase – Udo
Must Read: Demon Slayer: Kimetsu no Yaiba Creator Apologizes For No New Epilogue!
Will Attack on Titan End Completely after Attack on Titan Season 4?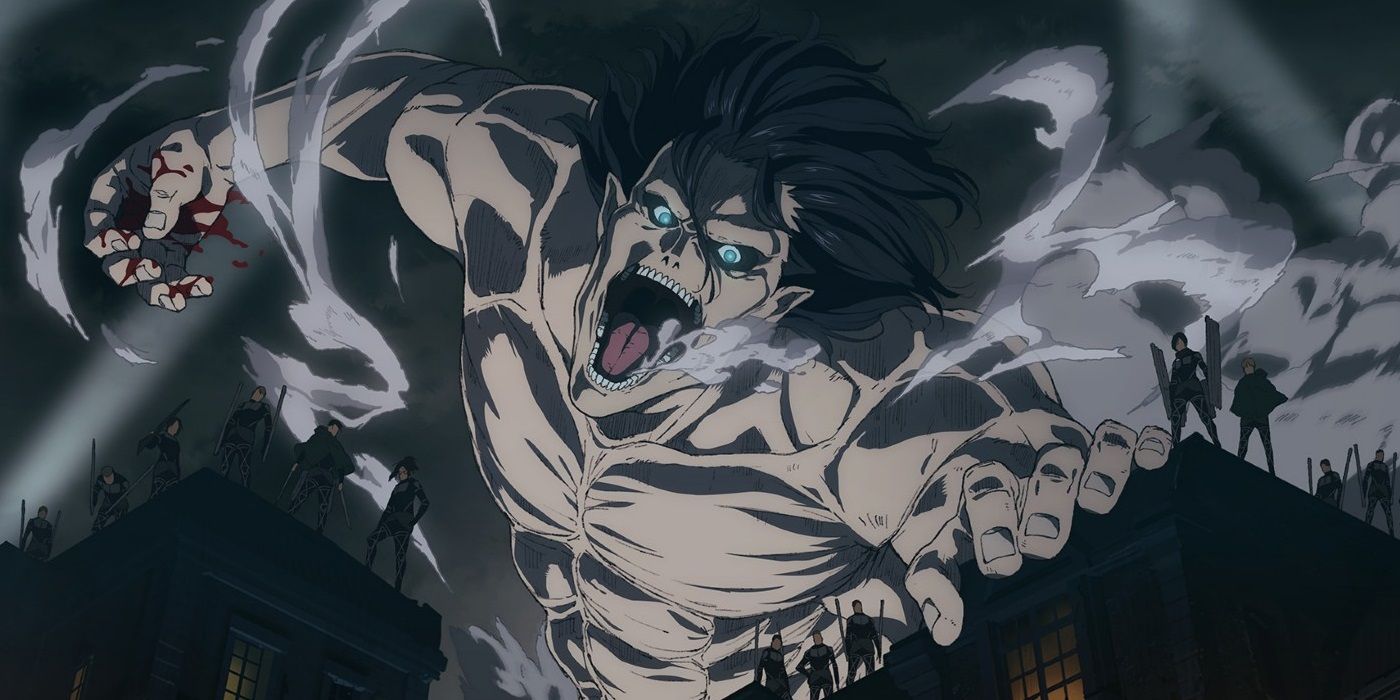 As the name Attack on Titan Final Season suggests, it is the ending for the anime. As for the manga, it is also coming to an end. Isayama had revealed the troubles he had to face in writing new chapters. There is an end to everything and Attack on Titan has reached its end. In recent news, Attack on Titan Manga has reached its final 1% – 2%. Read more about it here.
Every anime has a source material. Attack on Titan is based on its manga for its source. Isayama confirmed that he plans to end the manga in 2020 at the latest. The 11-year streak of the manga is coming to an end. The manga has finished 32 volumes and has currently completed 134 chapters and is going to release its 135th Chapter of Shingeki no Kyojin on December 9, 2020.
Where to Watch Attack on Titan Season 4 at the Earliest?
Attack on Titan Season 4 English Sub will release on Funimation on December 7th, 2020. The final season will air on NHK General in Japan and Funimation as well. Crunchyroll hasn't announced its release date but has said that it will stream AOT Season 4 later this year. You can also catch the show on Netflix but after 4 days from its initial release as mentioned above.
Note: We highly condemn the usage of illegal websites to stream anime online. Watching anime through official websites acts as a form of encouragement for the creators of the anime.
Also, Read Highschool of the Dead Season 2 Release Date, HOTD Season 2 Possible?
Why did Attack on Titan Change Studios?
Wit Studios is actually a smaller studio compared to all the other famous animation production companies. One must understand that the production is always not in control of the anime. An Anime production company is merely a company that forms a contract to create animations as a project. The Atack on Titan committee chooses which company to create a contract with and how much to pay them.
Before Attack on Titan Anime was created, the producers and other committee members found Wit studios as a promising company to handle the project. Wit Studios has comparatively lesser employees and uses different methods. They aren't capable of producing multiple animes at the same time due to insufficient staff.
The transfer of the Attack on Titan Project was decided long back. Wit Studios knew that it wouldn't be possible to keep up with the projected schedule with their current resources. Which is why they had to give away their prized possession.
Due to this, a new production company was needed to take over the animation of the final season. Dozens of studios refused as it would be impossible for them to meet the expectations of fans as well as keep up with the tight schedule. After lots of time was lost, MAPPA Studios accepted the project and had immediately started working on creating a pre-animated teaser trailer to keep the fans at bay.
Finally, in May 2020, a trailer was released showing the new animation done by MAPPA Studios. The fans loved it but criticized the animations as they were used to seeing the same animation for 3 full seasons. And literally, every single aspect of the entire series was changed in the trailer.
Must Read HBO Max To Air Jujutsu Kaisen In English Dub From December!
WIT Studios VS MAPPA Studios
WIT Studios initially began in 2012 and Attack on Titan began in 2013. The anime series practically gave WIT Studios its recognition that it currently has today. Tetsuro Araki was the director of the series in the beginning and he had used his imagination and leadership to keep AOT running and well.
The staff had also stated that his entire heart and soul was what ran the series. His character and attitude were portrayed in his work which leads his team to follow him without any misunderstanding. Masashi Koizuka took over most of the hands-on duty and was still inspired by Araki. His energy was something that WIT studios had appreciated and was the reason for the success of Attack on Titan.
Arifumi Imai has been the action animation director from the beginning. His work speaks for itself. Every single AOT fan will remember the scene where Levi faces off against Kenny and his squad. The entire scene sent shivers down our spine. It is impossible for someone to even think of such an action sequence and then portray it on the screen like that. Takuma Ebisu is also responsible for many other mind-blowing scenes that AOT had to offer from day 1.
Unlike other animation studios, Wit Studios follow a unique method in their animations. Usually, digital effects are used after the shot is completed and colorized, but WIT studios create key shots and then use digital effects in between key frames of the anime. This method is usually used in human figure closeups. But in Attack on Titan, it was used for the Titans.
The producers has approached many other big animation productions to take on the production of the final season. But this was too big of a job for them as Attack on Titan is one of the biggest names in the anime industry and experimenting with it in its last season was very very dangerous for them.
Studio MAPPA was the only production company willing to take up the challenge and rise to the occasion. Most fans are not favoring the art style and animation used in Shingeki no Kyojin Season 4, but we must also understand that they have done an amazing job in trying to keep up with such high expectations.
MAPPA has created some of the best animes out there. Few of them have won several awards and have some of the best animations to date. Uniqueness and differently themed styles are not new to them. Kakeguri is the best example, the weird and scary expression portrayed in the anime are extremely difficult to master. Those expressions and movements were used constantly during the entire anime. The level of consistency and professionalism is really applaudable.
The most effective marketing strategy#AttackOnTitan #ShingekiNoKyojin #leviackerman #Levi #anime pic.twitter.com/Vv00ZiE1tM

— Weebtown (@Weebtown_) November 23, 2020
With all things said and done, in the end, Wit Studios had created a relationship and bond over the creation of Attack on Titan. And that was clearly shown in their work in the past few years. Needless to say, fans will surely miss Wit studios. But the best part of life is trying out new things. We have only seen a few promotional videos, it is still too early to show hatred towards MAPPA Studios. Who Knows? they might have a few highly animated scenes which might end up giving us goosebumps.
Manga readers already know what I'm talking about. There are a few scenes that gave readers goosebumps by just reading the manga. Imagine those extraordinary scenes in animation, it will literally leave you speechless.
Also, Read Solo Leveling Chapter 129 Release Date, Spoilers, and Where to Read?
Attack on Titan Season 4 Updates
MAPPA has taken over the production of the Attack on Titan Anime franchise. Shingeki no Kyojin Season 4 has hyped up the fans too much that every single detail now matters to keep up with the hype.
AOT Season 4 has a different art which is more blunt, vibrant, and realistic. But, it doesn't sit well with the animation art that all the fans were used to watching since 2013.
The Director for AOT season 4 is Yūichirō Hayashi and the Chief director is Jun Shishido. They are replacing our favorite Masashi Koizuka and Tetsurō Araki. Both of them played a huge role in making Attack on Titan a success with the help of WIT Studios. The brutal scenes, animation angles, and art style were the things that made AOT famous.
Studio Mappa is now trending worldwide pic.twitter.com/eIhbew0yu1

— Attack on Titan Wiki (@AoTWiki) May 29, 2020
Hiroshi Seko is replacing Yasuko Kobayashi as the scriptwriter for SNK season 4. This is quite sad as the scriptwriter also plays a huge role in an anime adaptation.
Character design is done by Tomohiro Kishi who is replacing Kyōji Asano. Hiroyuki Sawano and Kohta Yamamoto are in charge of the music in Shingeji no Kyijin Season 4.
The official soundtrack for AOT Season 4 has not yet been announced by the production.
On November 23rd, Studio MAPPA also released new illustration visuals of the survey corps with more details given to their appearance. To know more about the illustration click here.
Also, Check out Attack on Titan Season 4 Episode 1 – The First Episode for the Final Season of Shingeki no Kyojin!
Attack on Titan Season 4 Plot and Predictions
Major Manga Spoilers Ahead, Please Proceed only if you have read the Manga.
Shingeki no Kyojin Season 3 ended with the reveal of the Basement which proved that they were not alone on the planet. If the characters from the other side visit them, there will be a clash resulting in new cast members who have already been revealed.
The perspective of Eren changes completely after the survey corps finds Dr. Yaegers's note in the basement. The entire battle they have been facing for decades was under a completely different motive. Here on lies the transformation of Eren into a cold and ruthless Antagonist.
AOT Season 4 is going to be filled with character development. Characters like Eren, Mikasa, and Levi will have completely changed in AOT Season 4. Armin is currently the colossal titan and has the power to annihilate everyone and everything due to his phenomenal size and overwhelming smartness. The Survey corps surely have an upper hand now solely due to Armin. As Shingeki no Kyojin unfolds we will see if more of this becomes true or not.
The most awaited fight in AOT is Levi vs The Beast. The fight will definitely have amazing visuals with brutal scenes. For more details on this check out our article here.
Furthermore, the ninth titan will be revealed in Attack on Titan Season 4. The ninth titan shifter also known as The WarHammer Titan was already teased in the promotional video of AOT Season 4. The final season is going to change the entire perspective of its viewer as many secrets will be unveiled.
As well all know, Shingeki no Kyojin is famous for killing off our favorite characters. AOT season 4 is no exception, make sure to keep tissues by your side during every episode because it is guaranteed to make a grown man cry. In recent news, Yūki Kaji admitted that he cried when practicing to voice for Eren during the Final season. This goes to show what Attack on Titan final season is going to do to its fans.
Check out the entire recap of Attack on Titan from Seasons 1-3 down below:
How many Episodes will Attack on Titan Season 4 Have?
Shingeki no Kyojin Season 4 might be split into 2 cours like season 3. Few speculations say that the first half will have 16 episodes but much is not known of it. But again it is not certain if the second half will have the same number of episodes.
The first season has 25 episodes in total, the second season has 12 episodes, and the third season has a total of 22 episodes. AOT Season 3 was split into 2 cours. The first part had 12 episodes and the second art had 10 episodes in total. So far no official news has been announced regarding the splitting of Attack on Titan Final Season.
Attack on Titan Plot So Far!
Eren's Journey started way over in Season 1 in April 2013. We saw 'The Smiling Titan' brutally murder his mother. Then we saw glimpses of Eren's Dad who injected him with titan spinal fluid making him the attack titan.
Then during the breach of Wall Maria Eren saw Colossal Titan and Attack Titan and blamed them for the whole thing. He vowed that he will kill every Titan. This is how the Shingeki no Kojin story started.
After 5 years during a Titan attack in Trost. Eren gets eaten but he survives after controlling the body of a titan and becomes a Titan Shifter. He helps in sealing the whole in the Trost District by his new-found titan powers. With those powers, Eren realized that his dream of killing every titan is getting closer.
About Attack on Titan Manga
Hajime Isayama created Shingeki no Kyojin in 2009 and published it via Kodansha. At the time it wasn't very popular. But as it started circulating amongst the readers it grew in popularity. Hence, started the great journey of Shingeki no Kyojin manga. The manga is currently ongoing even after running for 11 years. Attack on Titan manga has reached its 134th chapter after 32 successful volumes.
Isayama has stated that the manga will end in 2020. After reading Chapter 134 of Attack on Titan, fans are eager to know what will happen in Chapter 135 as the story has reached its pinnacle. Attack on Titan Chapter 135 will release on December 9th, 2020. Make sure to check it out at the earliest.
Shingeki no Kyojin manga has broken many records and crossed many milestones. Attack on Titan Manga joined the 100 Million Club on 25th December. Which Happens to be Levi's birthday too. The 100 Million Club includes some Big Names like Dragon Ball, Naruto, Astro Boy, Doraemon, etc. Moreover, Attack on titan Touched this mark in just 10 years. And this is very impressive. To Show the popularity of the series around the world. Kondasha started a Campaign world wide. It's called "Break the wall campaign". They have a few videos of the campaign.
You can read more about the achievements of Attack on Titan Manga here.
Attack on Titan Anime
Attack on Titan first received its anime adaptation back in 2013. The anime has successfully completed airing 59 episodes and 8 Original video animations. Now it is set to release Attack on Titan Season 4 on December 7th, 2020. The name Shingeki no Kyojin or Attack on Titan is probably one of the most known names in the history of anime. Wit Studios have gone through ups and downs with this anime but have come out shinning with every single episode.
The gore, action scenes, and overall plot is something that no other anime has. This anime easily defeats all the anime present in the genre of dark fantasy. The fan base that Attack on Titan has created over the years is unbeatable. There are practically no haters for AOT as it is simply perfect.
The opening song for the Anime is still one of the most listened to songs in the anime community. The same goes for the theme songs used in the anime series. It simply sends shivers down your spine and also gives you a streak of motivation that helps you overcome a bad day.
Well, that's all we have on Attack on Titan Season 4 Updates. What to expect from Shingeki no Kyojin Season 4. Hope you guys found this article informative and fun to read. For more similar content on anime/manga releases as well as ongoing anime/manga series, stay tuned with Spoilerguy. This article was written by Spoilerguy.
Writer's Recommendation: Anime Releasing in 2021, Brace Yourselves!!
Do make sure to comment on your views on AOT Season 4. Make sure to follow our Instagram for exclusive anime news: @TheSpoilerGuy 
You can also follow us on Twitter: SpoilerGuy
Make sure to like our Facebook page as well: The Spoiler Guy.