Konichiwa Minna, if you are reading this you are very eager to know about Black Clover Chapter 277. The last chapter was intense and Zenon truly showed how dominant he was compared to others in terms of raw magic. But things change in the end when Yuno pulls out his trump card. Let us dive into everything there is to know about Black Clover Chapter 277 Release Date and latest updates.
Black Clover Chapter 277 Latest Updates:
Okayyyyyy. Let's talk about how cool Yuno is, in this #Blackclover276 . and yessssss, Langris really is the strongest spatial magic user. 🥂 pic.twitter.com/RUSlrrHZa9

— 𝘥𝘦𝘴 𝘔. (@desssssssu) December 26, 2020
Has Black Clover Chapter 277 been delayed?
Fans will have to wait an extra week for the release of Black Clover Chapter 277. The last chapter of 2020 came to an end last week but gave the fans something to expect from the first chapter of 2021. Stay updated with Spoilerguy to know about any changes made in the release date of Black Clover Chapter 277.
What happened previously on Black Clover Chapter 276
Yuno meets Zenon and they are about to battle it out. He acknowledges Zenon's powers and his ability to solidify his defense with his bone magic with an overwhelming speed. Physical attack couldn't work against Zenon.
Langris joins the battle who uses spatial magic. Langris uses his Archangel Crash. But for Zenon, this is child's play as he is a master in spatial magic. Zenon uses magic to dominate Langris at his own game. Somehow, Zenon acknowledges Langris and announced that Langris would be the strongest Spatial magic user after himself.
But, let's not forget the fact Langris used to be the vice-captain of "Golden Dawn." Langris used Archangel's Destruction against Zenon and then he used his ace- "Spatial Magic: Spatial Mana Domination." Langris revealed that mages under this spatial magic couldn't control their own magic.
Zenon goes on to finish the fight by saying You all are dying here not being able to push me out".
But Yuno whispers under his breath – "Bell". This is when he turns into his ultimate form. Yuno shines of Mana with "The Spirit of Boras". Zenon describes this phenomenon as Yuno getting loved by the mana which also explains why is able to use magic inside his spatial dominance.
This is when Yuno does a badass move. He goes up to Zenon and says "You all are dying here not being able to push me out, was it?". End of chapter.
Black Clover Chapter 277 Release Date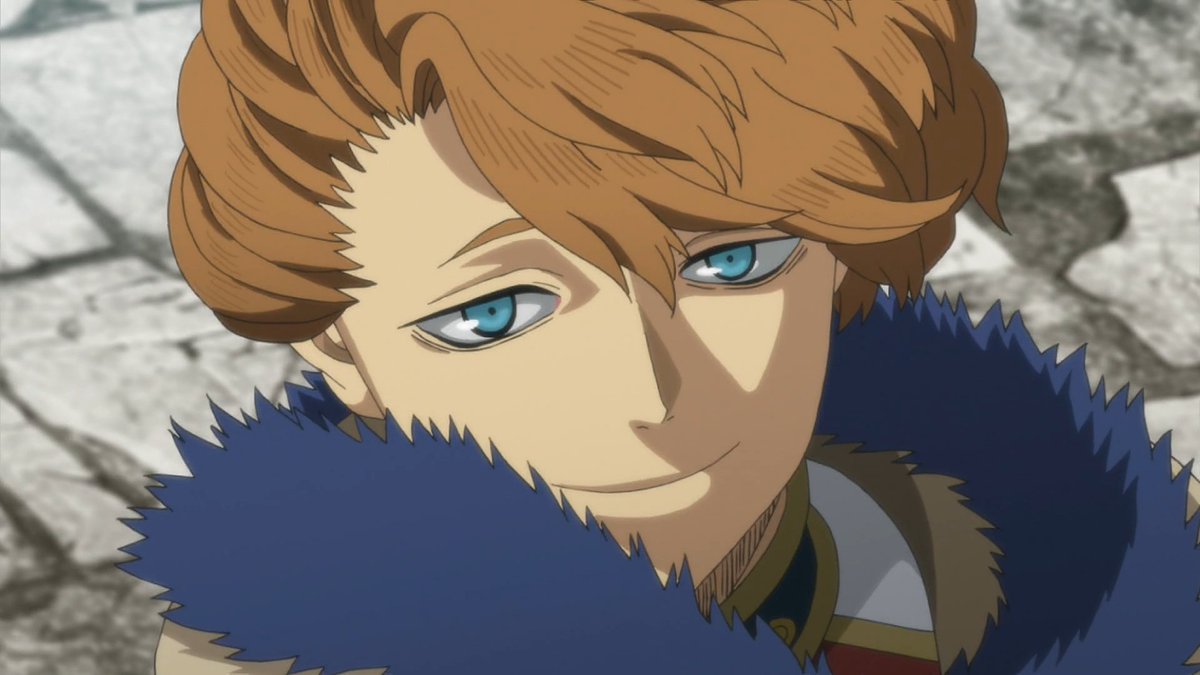 Black Clover chapter 277 is set to release on 3rd January 2021. This chapter will feature the battle between Zenon and Yuno. Zenon is extremely powerful and everyone is well aware of that, but fans were astonished when Yuno pulled out his surprise move.
Black Clover 277 will have really good action scenes with illustrations as beautiful as ever. These scenes will have a separate fan base when animated. Black Clover always has something up its sleeve to give fans a surprise factor with the release of every new chapter.
Recommended: Eren's Death, Will Eren Die in Attack on Titan – Ymir's Curse
What are the predictions for Black Clover Chapter 277
Zenon and Yuno are going to have an intense fight in Black Clover Chapter 277. The fight will require both of them to portray who is best at endurance and quick thinking. They are literally on another level when compared to the other powerups we've seen so far. This also goes to show that everyone are bringing their A-game to this mission.
What Happens to Zenon?
Zenon's demise is nowhere near. As of now this battle will be amazing and brutal, however it will not be enough to kill Zenon. This fight will also feature the showdown between Yuno and Zenon's devil. A battle between light and darkness.
Return of Dante
It was hinted before that Dante will be stronger than before. He was also shown calling out for a rematch with Asta. Given the current situation Nacht will have to face Dante until Asta is ready and makes it to the battle in time. Black Clover Chapter 277 will be chaotic but filled with fan service.
Black Clover Chapter 277 Spoilers Revealed
Black Clover Manga Chapter will show the battle between Charlotte vs Vanica. Charlotte's new form revealed in Black Clover Chapter 277- "Briar Queen". Charlotte will take her revenge because Megicula is the queen of all the curses on this earth. It means that the Curse on Charlotte is because of Megicula. So, Charlotte manages to learn to destroy the curse somehow which makes her "anti-curse". This triggers Vanica and now she is pretty excited to battle Charlotte.
Where to Read Black Clover Chapter 277 Manga?
All the latest chapters of Back Clover manga including Black Clover Chapter 277 can be read on the official websites such as Viz or Mangaplus. Since the Black Clover manga is a weekly shonen series, it will release a new chapter every single week.
Due to unexpected circumstances there might be a delay in the release dates of the upcoming chapters. Make sure to stay updated with us to know more about the latest anime/manga news.
What is Black Clover Manga About?
Black Clover manga started back in 2015. Yūki Tabata together with Shueisha published the manga series which went on to capture fans all over the globe. The manga has completed 26 volumes and is currently in chapter 276. Fans are eagerly waiting for Black Clover Chapter 277 to release next week. Black Clover is not your typical shonen manga, it has a beautiful storyline and side characters that actually play proper roles in the entire series.
Well, that is all we have on Black Clover Chapter 277. Hope you guys enjoyed it, do make sure to stay home and stay safe weebs. This blog was written by Spoilerguy.
Make sure to follow our Instagram for exclusive anime news: @TheSpoilerGuy 
You can also follow us on Twitter: SpoilerGuy
Make sure to like our Facebook page as well: The Spoiler Guy.