Howdy Dragon Ball fans, it's been a while since Dragon Ball Super went on hiatus and fans have been waiting for Dragon Ball Super season 2 every since. Dragon Ball series is quite popular all around the globe. Which makes it the series with the highest number of fans all across the board. Dragon Ball Super Season 2 might be the biggest comeback in history.
There has been various news stating Dragon Ball Super Continuation. However, all of the news was denied by TOEI animation. Everything you need to know about the Dragon Ball franchise and the upcoming continuation is in this article.
"Dragon Ball Super season 2" Release Date
After the unbelievable plot twists and nail-biting fight scenes, Dragon Ball Super's Tournament of Power arc left us amazed. Unfortunately, the series went on a hiatus ever since and fans are wholeheartedly waiting to welcome the continuation.
As of now, there's no such confirmation coming from the studio yet. Dragon Ball Super Season 2 Release Date has not been confirmed officially. But we have a hunch that we may receive news regarding the continuation of the series this year. After all, a series this popular can never let down its fans especially after doing so well in sales.
Considering the popularity of the show, and how Goku always found a way to get the show started again. Dragon Ball Super season 2 will definitely air in the future. While there have been no official reasons coming from the studio, here are some fair dinkum possibilities-
Why did the Dragon Ball Super Season 2 go on a Hiatus?
Let us view the issue in different parts for a better understanding. This is a legit compilation of theories that we found on the internet. Only these were somewhat relevant as to why DBS Season 2 hasn't aired yet.
One Piece: stampede – This film released in 2019 and is a project done by TOEI Animation. As we all know, the One Piece anime has been running continuously. At that time, the remaining staff from TOEI had to work with the film to meet the deadlines.
This problem is faced in most animation studios. They take up more than they can handle which leads to a long hiatus. Ultimately, this tends to break a well-acknowledged anime series and leave fans in the gutter.
Dragon Ball Manga – During Dragon Ball Super's reign of popularity, the Dragon Ball manga was overlooked. The anime got left behind with the manga boosting itself away with the storyline. Now there exists a huge time gap between anime and manga. Manga readers know the pain of being far ahead than the anime readers and trying to stay away from spoiling it for them. We can only hope for the best in Dragon Ball Super Season 2.
Recommended: Eren's Death, Will Eren Die in Attack on Titan – Ymir's Curse
Partial reasons why "Dragon Ball Super Season 2" went on a Break
Dragon Ball Super English Dub – Dragon Ball Super English Dub was very far behind compared to the Japanese release. Most curious fans started switching to the Japanese version resulting in very few fans watching the Dubbed version. This caused a huge loss to the dubbing companies and ultimately causing problems for the franchise.
To be honest, we all love subbed anime more than dubbed anime, but at times we tend to watch dubbed as well. Considering the fact that the Dub is far behind the ongoing story, it is logical to not watch the dubbed version at all.
Akira Toriyama draws Son Goku (Colored)~ pic.twitter.com/CkvJUENW4A

— Dragon Ball Hype. (@DbsHype) March 2, 2020
Dragon Ball Movie(Broly) – The New Dragon Ball movie at the time had tremendous hype and needed a lot of people's hard work to reach fan's expectations. During this time period, the staff had to concentrate on the movie. Ultimately leaving Dragon Ball Super Season 2 on a hiatus.
Dragon Ball Super: Broly Plot (Spoilers not Included): The first half of the movie is mostly about the history of the Saiyans. The movie does a decent depiction of the history of the Saiyans. The past is mostly based on "DB Minus" with a few scenes from the "Bardock: The Father of Goku". The plot revolves around Broly, a Saiyan with a really high potential born on Planet Vegeta.
King Vegeta was jealous of Broly's hidden potential resulting in him sending away baby Broly to a faraway planet called, "Vampa". Paragus(Father of Broly) being betrayed by The King, vowed to find his son and one day get revenge on the king. The movie explains the ties of fate between Goku, Vegeta, and Broly. The present section of the movie takes place after "The Tournament of Power arc".
Also, Read Eren's Death, Will Eren Die in Attack on Titan – Ymir's Curse
Possibilities of "Dragon Ball Super Season 2"?
Dragon Ball Super Season 2 will happen in the near future. There is no way that DBS Season 2 won't take place. Dragon Ball Second Season is yet to cover so many things that were missed out in the prequel.
The manga has chosen to proceed on a different path away from the Dragon Ball Super series. So, DBS Season 2 is going to have a deviated storyline. Dragon Ball Super Season 2 can literally go on a different path that provides amazing fan service without worrying about sticking to the original plot. But this is completely a decision for TOEI animations.
Dragon Ball Super Season 2 Plot
DBS Season 2 will most definitely feature Vegeta keeping his promise to Cabba and visit Planet Sandal. Vegeta promises to show Sandal after the tournament finished, but unfortunately, the season ended.
Fans expect DBS Season 2 to follow the more arc and continue in its course of action along the way. It may also feature the past of the destruction of gods, Zeno's omnipotence, Jiren, and Goku sparring, Uub Arc, etc. As mentioned before, Dragon Ball Super Second Season is going to follow a different script. The future is still uncertain, but one thing is for sure. DBS Season 2 will definitely air sooner or later.
Check out: Will there be Attack on Titan Season 4 Part 2? Final Season Split?
TOEI Animations
TOEI Animations have been an integral part of the animation industry. If you think about it, TOEI Animations have worked with the best anime series in the history of anime. One Piece, Digimon, Dragon Ball, Slam Dunk, and Sailor Moon are the prized possessions of TOEI Animations. Any anime fan will know the above-mentioned series.
That is exactly what TOEI Animation has worked to achieve. The name it has built for itself over the years receives a standing ovation. Ever since TOEI Animations changed the playing field of the anime industry, most companies have tried to become as good as them. Certainly, TOEI Animation will live up to its expectations and whoop out a surprise statement that confirms the continuation of DBS Season 2.
But in reality, the original decision lies in the hands of the producers who decide the continuation of the series. They later set a contract with a production company to animate the series. Given TOEI's reputation and workforce, it is safe to assume that they will continue to animate the series and this is expected to happen soon.
Dragon Ball Super Manga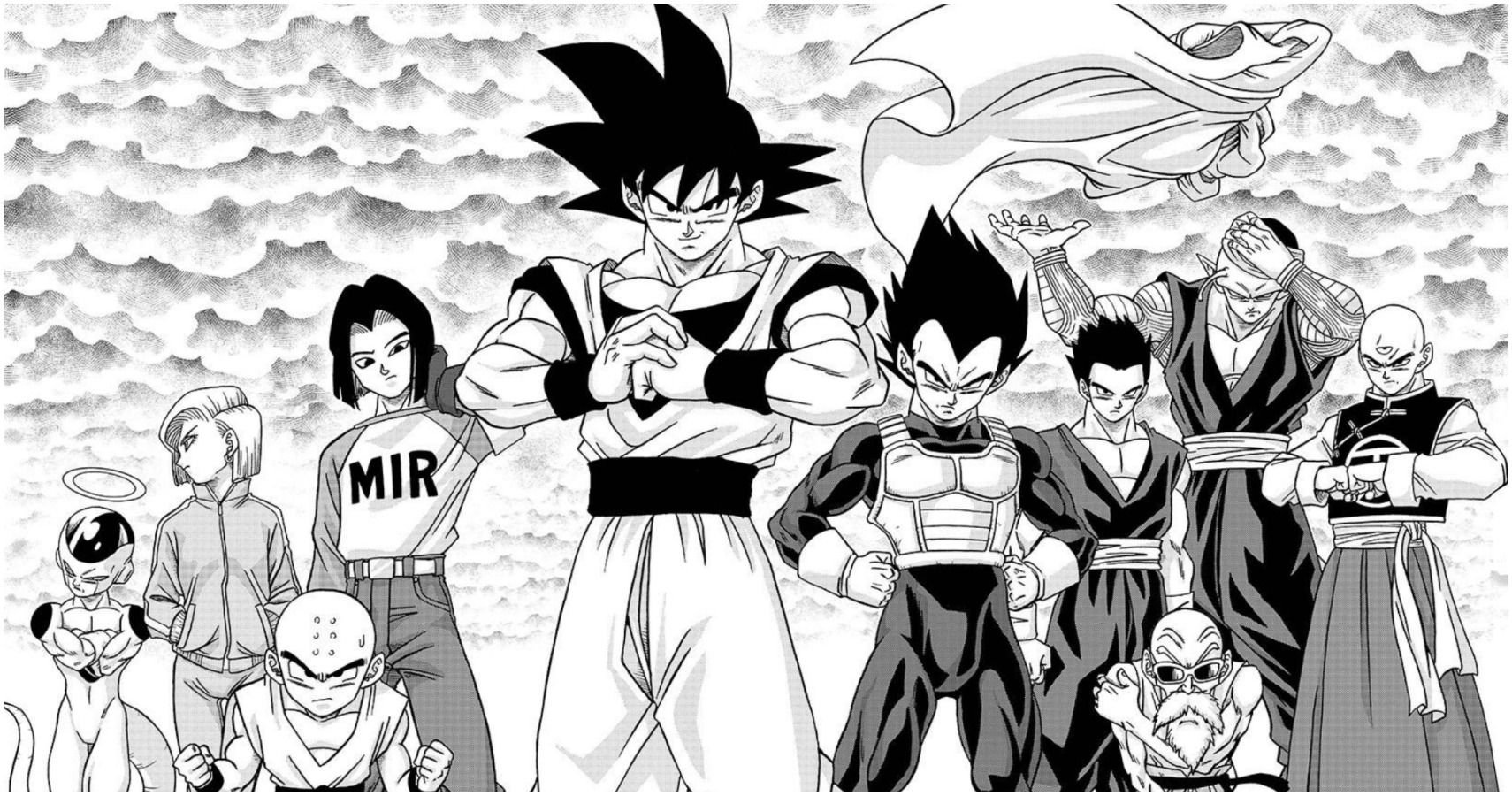 One part is pretty clear that the Dragon Ball Franchise has enough content to display as an anime adaption in Dragon Ball Super Season 2. If you don't know, Dragon ball super manga is still ongoing.
If we talk about manga, Dragon Ball Super is currently running the Moro arc. In this arc, Goku manages to master the ultra instinct. This arc is all about Goku's learning and adapting to the difficulty in order to master the Ultra Instinct.
SDBH: BM6 Key Visual and new look at Broly SSJ4 Limitsbroken.

Starts: January 21, 2021. pic.twitter.com/suwt63cygi

— Dragon Ball Hype. (@DbsHype) December 25, 2020
Great results demand a great price. Akira Toriyama introduced the "STRONGEST VILLAIN OF THE SERIES- MORO". As for now, the manga series has been released up to 67 chapters in which Goku somehow manage to kill Moro with help of his own and other's ki. He managed to create a "GIANT GOKU" that helps him to kill MORO and save the earth.
Dragon Ball Super manga is doing great out there and the franchise has enough content. So, one part is pretty clear that the franchise is full of content. As the manga is still ongoing, we can expect the break of news regarding "Dragon Ball Super Season 2" anytime soon.
Must Read: Fire Force Season 3 Release Date and Updates!!
Conclusion:
Dragon Ball Season 2 or DBS Season 2 is taking some time and it is due to various production reasons. But the good news is that Dragon Ball Second Season will release soon, probably in 2021 or 2022. We must take into consideration the amount of pressure TOEI Animation is undergoing right now including the global pandemic.
A change in the animation studio is also not possible as that will disrupt the mindset of all the fans. So patience is vital here. Many animes have been renewed after a long hiatus. It is just a matter of time until the confirmation announcement on Dragon Ball Super Season 2 arrives.
Check out: List of Anime Releasing in 2021
Where to Watch "Dragon Ball Super Season 2"? 
The anime, Dragon Ball Super was exclusively available on Crunchyroll. You can expect the same for the DBS Season 2. All the latest episodes of Dragon Ball Super can be found here in case you want to experience those jaw-dropping action scenes. Click here to read about Best Anime Streaming Websites.
About Dragon Ball Super
The manga received an anime adaptation in 2015 and ran for 3 years undisturbed. Dragon Ball Super Anime completed 131 episodes in total. Furthermore, the animation studio released a new movie called Dragon Ball Super: Broly. Unlike most animes, Dragon Ball has a unique fanbase with fans who love using the phrase " Can He Beat Goku Tho? ".
As irritating as it may sound, they do have a valid point. The Manga and Anime have always shown the overwhelming power of Goku which single-handedly brought about a huge fan base for the series.
Well, that's all we have for today on "Dragon Ball Super Season 2″ Release Date and Latest Updates!. Make sure to stick with us at Spoilerguy for much more latest news updates on manga as well as anime.
Make sure to follow our Instagram for exclusive anime news: @Spoilerguydotcom