Enen no Shouboutai Fire Force Season 2 Release Date, Trailer, Poster, Staff Details – Where to Watch?
Fire Force aka Enen no Shouboutai did a great job in leaving the fan amazed. Fans are now desperate for Fire Force season 2, and that's the reason why you're here as well. The anime is derived from Fire force manga, the manga was started back in 2015 by Atsuhi Okubo and is still ongoing. The anime adaptation became a huge success as soon as it aired its very first episode. Fans are now looking forward to more of the anime. i.e, Enen no Shobotai season 2.
Moreover, Fire force manga sold over 2.3 million copies worldwide as of November 2018. The Japanese name, Enen no Shouboutai literally means Blazing firefighting cops. The Enen no Shouboutai manga is published by Kodansha in the Weekly Shonen Magazine since September 23, 2015. In addition, The anime adaptation is done under the name of David production with 24 episodes in the very first season.
Atsuhi Okubo the writer-illustrator for Fire force is undoubtedly well-known for his previous works. B. Ichi and Soul Eater is also written by the same person. Both of them had a very great impact on the audience, especially, Soul Eater- getting an anime adaptation back in 2008 with 51 episodes. Some fans didn't like the ending much. However, the anime is quite popular among the audience. Now, fans had high-hopes for Fire force and it seems like, fans are happy with Enen no Shouboutai season 1. Additionally, fans are looking forward to Fire force season 2 as well.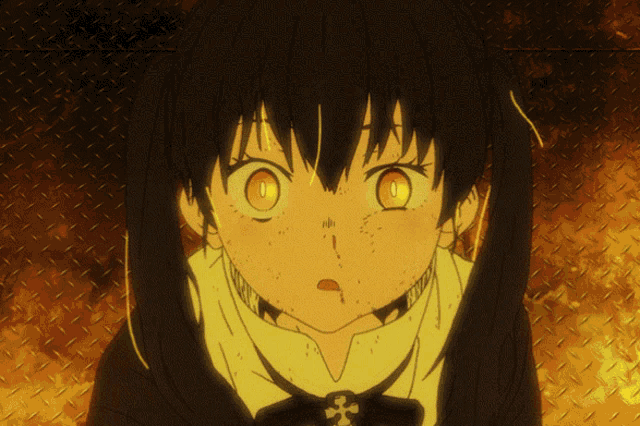 Other Staff members for Fire Force anime are-
Original: Atsushi Okubo (serialized in Kodansha "Weekly Shonen Magazine")
Director: Yuki Yase
Series composition: Taketo Kajishima
Character Design / General Animation Director: Hideyuki Morioka
Sub Character Design / General Animation Director: Norio Komine
Key animator: Kazuhiro Miwa
Main animators: Hiroyuki Otsuki, Riki Matsuura
Enen no Shouboutai Plot-
In the year 198 of the Age of the Sun, Tokyo is a crowded capital. But the world's most populous city is threatened by devils that cause people to burst into flame and that too randomly. The only ones who can stop it are the Pyrofighters, a team of specialized firefighters with supernatural abilities. The protagonist for the series is, young Shinra with a dreadful past, blessed with the ability to ignite his feet and travel at the speed of a rocket, he wishes to be a hero and knows that this is the place for him. Sadly, he's not the right person to order around.
Season 1 trailer-
The Fire force Season 2 Trailer is not out yet. We will make sure to update the blog if it's out.
Director comments on Fire Force/ Enen no Shouboutai
As a creator of the Fire Force- Atsushi Okubo reveals some details about it. During anime expo, 2019 Okubo reveals that he is excited to see in the Fire Force anime is the "fire" in its title. David Production's animation staff will be bringing the fire of the series in a way that he can't stop himself in giving his views on the anime adaptation of his manga.
He also explained about his work compare to anime that there are some limitations to the manga artist. Besides, All they can do is use black paint on the white sheet and that's not enough to express fire. But in anime, David Production's animation staff put great animation. They also did a great job of choosing the colors of the fire and the Sound of the fire.
Okubo reveals that- "I've seen some animations, and animators have done great job interpreting the color, and the fire, and the sound of fire, sound effects, and things like that. I'm very much looking forward to that, and I'm very happy with what I've seen so far."
In short, the staff members are looking forward to bringing in more of the anime. i.e, Fire Force Season 2.
The fans of Fire force manga are also looking forward to the second season of Enen no Shouboutai , as they wish to see their favorite fighting scenes get animated.
Season 1 Review- Fans Expectations for Enen no Shouboutai Season 2
The anime turned out to be pretty well with its decent animation and character power levels, However, fans are a little disappointed with the slow character growth and the not-so-exciting plot (as of now), But, as soon the story progresses, fans can see a lot of changes being made. Atsuhi Okubo is well known for his manga already. There's a review, that says:
I really liked the first 2 episodes but then the show showed its true colors. Incredibly unfitting and unnecessary ecchi fanservice and breast fondling. Then, there's a huge problem with the directing. Scenes are missing entire animation sequences, and scenes play out so randomly, so quickly and so illogically that it almost seems like there is no continuity. This because the directing is all over the place. They are jumping from scene to another at a ludicrous tempo. 
Arguably, Fire Force is one of the Top 10 Anime of 2019. This 24 episodes Long series got fans all around the globe. Moreover, the last episode of season one got aired yesterday. After watching the last episode fans were eager to get updates about the upcoming season. But their wait was over within a few hours. The Official Twitter account for Fire Force Announced that the fire force will return in Summers 2020 with the next season. Here is the official tweet.
GET PUMPED! Fire Force is returning for a second season in 2020! 🔥

Read more: https://t.co/MfKyl2KmBf pic.twitter.com/7bKlieiZMJ

— Fire Force (@FireForceAnime) December 27, 2019
Fire Force Season 2 Teaser
The First Season was full of Action and Comedy but the after seeing the teaser of seeing the teaser of second Season I think there will be more action. The good thing is we just have to wait few more month to watch the Second season of fire force.
Where to Watch Fire Force Enen no Shouboutai Season 2?
Fire force season 1 is officially available on Animax Asia, AnimeLab, Crunchyroll, FUNimation Entertainment, and Wakanim.tv. The second season for Fire Force will be available on the same. Click here to read about – Best Anime streaming websites. 
Enen no Shouboutai – Fire Force Season 2 Release Date
Finally, the 24 episodes long series has come to an end. The production house and studio for the anime were quite happy and they are definitely looking forward to the second season of Enen no Shouboutai. However, there's no official confirmation coming from the studio. According to our sources, the anime adaptation was a success and there will be second season for it but there's no such information regarding Fire force season 2 release date. If there's any, we will make sure to update you.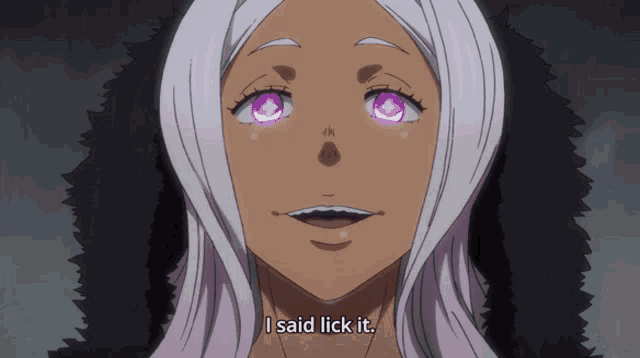 Fire force Season 2 Trailer-
No promotional video is out for Fire force season 2. But, don't worry, we will be the first ones to update the blog when we get a teaser or a trailer for the second season.
Fire Force Season 2 updates-
As of now, none of the staff members officially confirmed the Fire Force Season 2 release date. Nor has the production of Enen no Shouboutai Season 2 been announced. However, there have been various rumors on the internet saying, Fire force was originally a 4-cour anime, i.e, 48-50 episodes long, so, most probably Enen no Shouboutai season 2 will be out by a 4-5 month hiatus after the end of season 1. That means the Fire Force Season 2 release date might be around April-July 2020.
Enen no Shouboutai  Season 2 Spoilers
At this point, there is no word from the staff regarding any part of the anime. And, we are avoiding the stuff coming from Fire force manga.
Well, that's what we have for now. I hope you guys are as excited about the Fire force season 2 like the way I'm. If there's any doubt, make sure you guys drop a comment. Don't forget to read our other articles:
Demon Slayer Season 2
Dr. Stone Season 2
Haikyuu Season 4
Make sure to follow our Social media accounts for exclusive news and updates.