Hey Guys, in this blog we will discuss Gintama New Movie. As you know Gintama is one of the most popular Shōnen anime that recently came to its end. But, recently The official website for the Gintama anime franchise announced a new film.
Gintama New Movie Key Visuals.
It all started from this official tweet from official account for Gintama Movies.
銀魂、アニメ劇場版制作決定!!
皆様大変お待たせしました! 詳細は随時発表!#劇場版銀魂新作 #gintama #銀魂 pic.twitter.com/GwkJqpRuN8

— アニメ銀魂 (@gintamamovie) August 2, 2019
"The tweet roughly translates to – Gintama, animation theater version is under production. Thank you very much, everyone. Details will be announced later."
Furthermore, a preview is available too. Besides, This preview is available on the official channel of Bandai Namco. You can watch that preview below.
Apart from all this, we can see the official poster of the movie that tells us about the release year of the movie. Which is going to be 2021. You can see the poster below.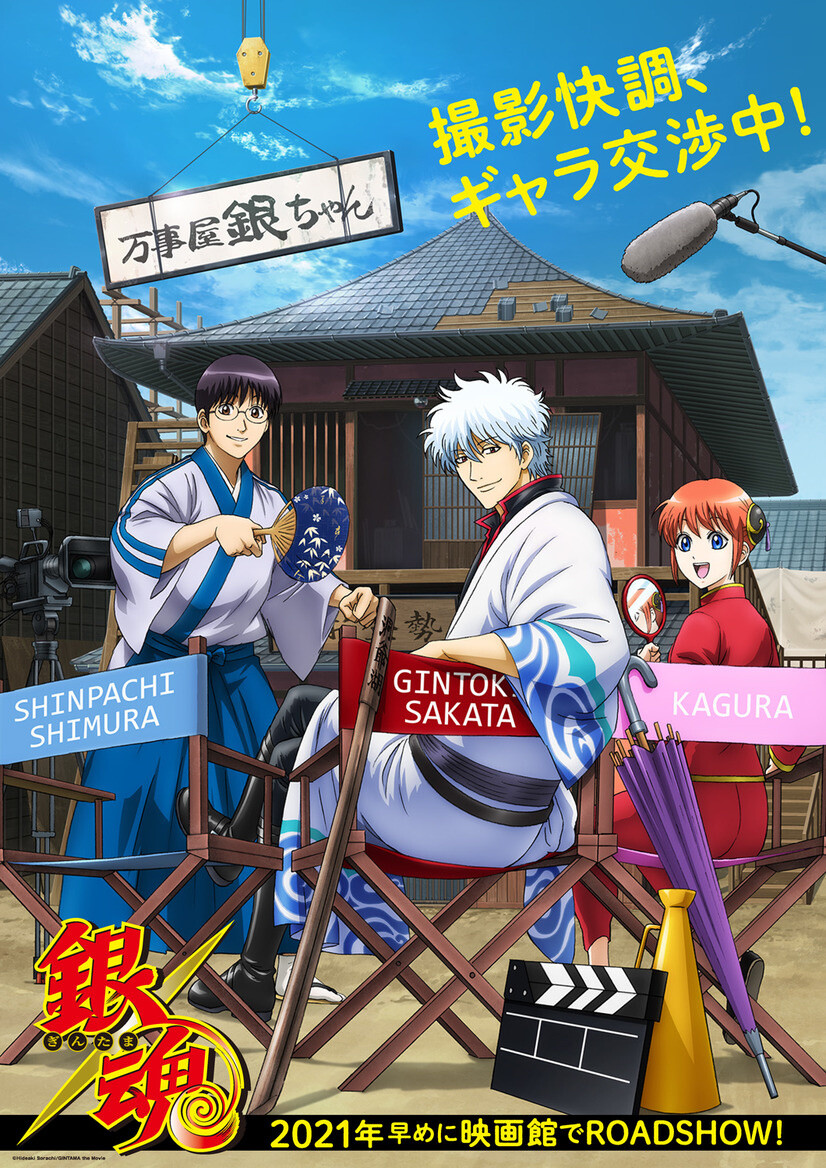 Release Date.
Up until now, all we know about the release is that the movie is about to come out in 2021. Apart from this, we don't really have any news about the release date. But don't worry as soon as we get any updates about the release date, this blog will be updated. So stay tuned to our website and Make sure to follow our Social media accounts for exclusive news, spoilers, and leaks.
Also Read: Fruits Basket Season 2