Haikyuu Season 5 is set to feature the battle of the Dumpster featuring our fan-favorite Karasuno vs their eternal rivals – Nekoma High. Now, as we all know the manga is over and fans are quite bummed about it. But on the other hand, the anime has actually done justice to all the manga scenes if not better. The reason being, the manga has sold many copies breaking several records, and needs to be followed up by the anime adaptation to keep its throne.
Not to mention, fans have kept extremely high expectations for this anime and will continue to do so. The fan base of Haikyuu is growing at an exponential rate that has surpassed many animes. It is safe to say that Haikyuu has become the most popular sports anime in the history of its genre. Its addictive nature captures your heart and soul from the very beginning.
Season 5 of Haikyuu seems lit according to its original source material which is the manga. Manga readers know what's coming and the hype is real guys. As we know both teams have actually faced off many times during tournaments and practice matches. This is why today we will be discussing Haikyuu Season 5!! Karasuno High VS Nekoma High!
Haikyuu Season 5
Haikyuu Season 5 is confirmed literally. If we look at the stats and its manga sales it just speaks for itself. Every single web knows the name and that's not all. It has this special stimulation that it gives its viewers that no other nine can give. Of course, the Haikyuu fandom is quite obsessed with the characters and go to various extents to show it. But the anime itself is in a league of its own despite a few negligible flaws.
The second cour of Haikyuu Season 4 is solely based on Karasuno vs Inarizaki High. The battle is quite fierce among the two teams as they both have prodigies. One team has a twin combo attack that can adapt to every situation and even replicate the monster quick of Hinata and Kageyama. But Karansuno has a short spiker that can jump quicker and higher than most players and a setter who has the utmost precision while tossing.
There were a few episodes that showcased the past of Kenma. Nekoma played against a team that was equally as good as them in terms of defense but ultimately it all came down to smartness.
Recommended: Maid Sama Season 2 Release Date Confirmation and Latest Updates!
Haikyuu Season 5 Release Date
Kita Shinsuke is currently trending! pic.twitter.com/UAgnBxm78M

— HAIKYU!! (@Haikyu_EN) November 13, 2020
All social media platforms are flooded with Haikyuu memes, tweets, posts, fan art, stories, animations, AMVs, edits, etc. Just a normal search on any given platform will reveal Haikyuu content in an instant. Especially Instagram, the number of hashtags that have been used related to the anime and its characters are insane.
When will Haikyuu Season 5 Release?
So far there hasn't been any official news regarding the release of Haikyuu Season 5. But it is extremely obvious that there will be a Season 5. The anime has broken several records and is climbing the popularity ladder. Haikyuu has suddenly gained popularity in the past few years and has fans craving for more.
Check Out: One Punch Man Season 3 Coming out in 2022? Latest Updates Revealed!
What is the Plot of Haikyuu Fifth Season!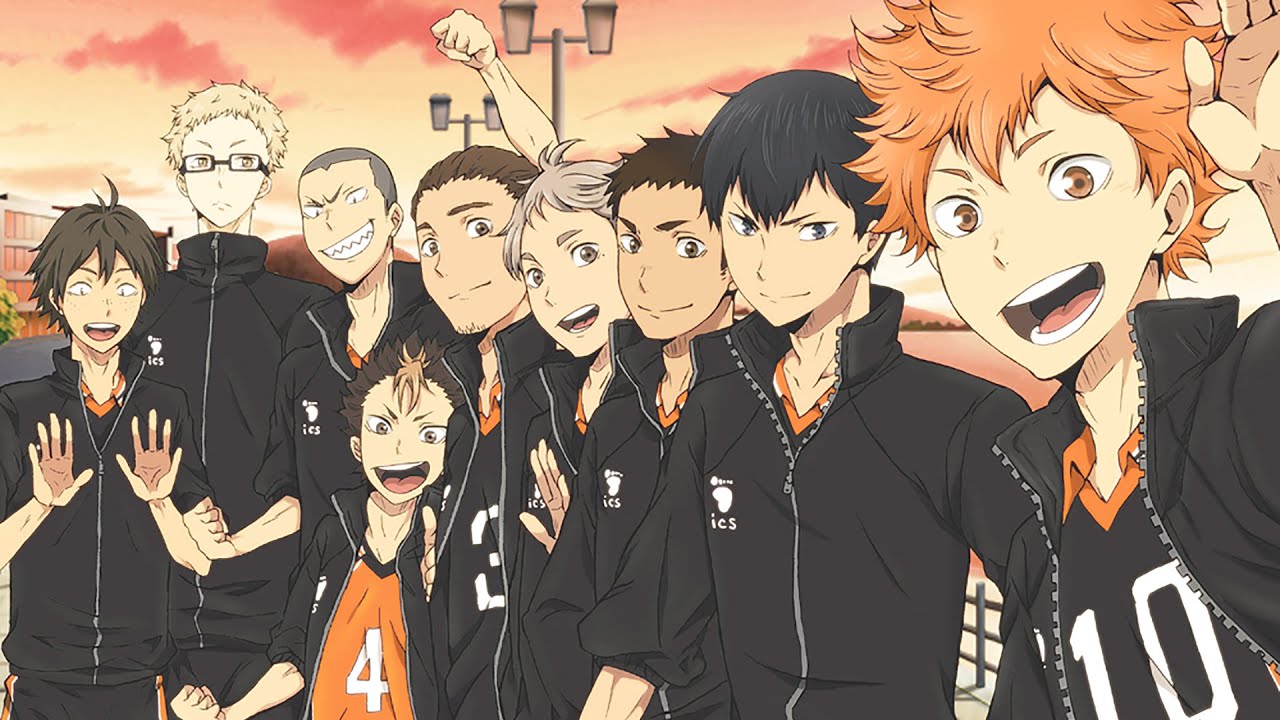 After the events of Season 4, Karasuno will move on to face their eternal rivals- Nekoma High. Haikyuu Season 5 will revolve around the events that take place in the nationals. Judging by the story followed by the manga, there is still a lot of anime adaption left to cover the manga. This literally excites the fans who have finished the manga as they know the epic scenes that are yet to be animated in Haikyuu Season 5.
One of the things that Make Haikyuu Great is how strong and skilled the players are. Read this list to get to know who are the strongest Haikyuu Players.
What Makes Haikyuu So Popular?
Haikyu!! Season 4 (Haikyu!! TO THE TOP) Episode 23 is officially out now in English Subtitles on @Crunchyroll! #ハイキュー #hq_anime

Watch at: https://t.co/a6pRbVQU4T pic.twitter.com/qImkO39h5R

— HAIKYU!! (@Haikyu_EN) December 4, 2020
It is a 'Feel good anime' in terms of plot and script. The animations in this anime are phenomenal and captivating. The anime is a sports genre that compares sportsmanship with friendship in many ways, highlighting the factors that affect your emotions during play and after play. The anime is simply a genius with random jokes and a sense of emotions put together in every single episode.
Haikyuu!! is undoubtedly one of the best animes out there. Currently rated 8.7/10 on IMDb and 8.6/10 on anime list.
Recommended: Darling in the Franxx Season 2 Release Date Confirmed? Possibilities and Updates!
What is the cast of Haikyuu Season 5?
Mostly the cast and staff will be revealed when the Haikyuu Season 5 Release date is announced. The cast of Haikyuu 5th Season will have those who have already played major roles in the previous seasons. The main characters include the following:
Ayumu Murase as Shoyo Hinata
Kaito Ishikawa as Tobio Kageyama
Yu Hayashi as Ryunosuke Tanaka
Satoshi Hino as Daichi Sawamura
Miyu Irino as Koshi Sugawara
Koki Uchiyama as Kei Tsukishima
Sôma Saitô as Tadashi Yamaguchi
Nobuhiko Okamoto as Yu Nishinoya
Yoshimasa Hosoya as Asahi Azumane 
Hiroshi Kamiya as Ittetsu Takeda
The cast will also include all the members and voice actors of Nekoma High that we saw in the previous seasons. What fans are eagerly waiting for are scenes that include Kuroo and Kenma as they have created this amazing sense of friendship that is admirable. They are probably the second most known pair in the entire series after Hinata and Kageyama.
Recommended: Gleipnir Season 2 Renewal Status and When to Expect a Release Date?
Haikyuu Season 5 Latest Updates
UwU !!! lets gooo Karasuno #Haikyuuseason5 hope season 5 comes out soon !!! its frustrating to wait for a new season pic.twitter.com/M8DzdItjnS

— UB.COMICART (@UjaanB2006) December 29, 2020
The character development these guys have had from season 1 to season 4 is just insane. Every single one of them has had their moments to shine and it's all going to be put to the test. The unpredictable underdogs versus the unbreakable defense. In the previous battle that Nekoma had, they went against a similar team that had amazing defense but in the end, it all boiled down to smartness.
The demon quick that Kageyama and Hinata used before has no value currently as they have shown it off too many times. Especially against Inarizaki, they were put to shame when the twins replicated their super fast quick. Nevertheless, Nekoma High has gone against Karasuno many times. So it will also be a battle of perseverance and smartness rather than just skill.
So far, there has been no official update about the release of Haikyuu Season 5. Although there are many fan speculation that point towards Haikyuu Season 5 releasing in 2021 fall which is highly unlikely to happen.
Recommended: Ahiru No Sora Season 2 Release Date and Latest Updates
How to Watch Haikyuu – Haikyuu Watch Order!
Haikyuu has a lot different parts and movies which may seem difficult to understand at first due to constant encounters with the same teams. But trust me it isn't as confusing as it sounds. The overall plot has been perfectly divided into different seasons and cours to help provide the fans with the maximum hype possible. Mentioned below are all the Haikyuu Seasons split in course and OVAs. Follow this Haikyuu watch order list and you are good to go.
Haikyuu Watch Order:
Haikyuu!! -> Haikyuu!! Lev Genzan! (OVA) -> Haikyuu!! Second Season -> Haikyuu!! vs. "Akaten" (OVA) -> Haikyuu!! Karasuno Koukou vs. Shiratorizawa Gakuen Koukou -> Haikyuu!! Riku vs Kuu (OVA) -> Haikyuu!! To the Top -> Haikyuu!! To the Top 2nd Season
If you would like to catch up on the series in a fast manner, we got you covered. Mentioned below is the Haikyuu Movie Watch Order.
Haikyuu Movie Watch Order: 
Haikyuu!! Movie 1: Owari to Hajimari -> Haikyuu!! Movie 2: Shousha to Haisha -> Haikyuu!! Movie 3: Sainou to Sense -> Haikyuu!! Movie 4: Concept no Tatakai -> Haikyuu!!: Tokushuu! Haru-kou Volley ni Kaketa Seishun
Also Recommended: Naruto Watch Order, How to watch Naruto without Fillers?
Will There Be an OVA or Movie Before Haikyuu Season 5 Releases?
In the past Haikyuu has released their movies one year after the completion of a season. But the movies were just the same as the anime series but in a compiled manner. Fans really found these movies enjoyable as they were able to catch up on the anime or relive those nail-biting moments without having to rewatch the entire season.
Taking these facts into consideration there might be an OVA or Movie coming soon before the announcement of Haikyuu S5 Release Date. Stay tuned with Spoilerguy to not miss out on any news regarding Haikyuu S5.
Where To Watch Haikyuu 5th Season?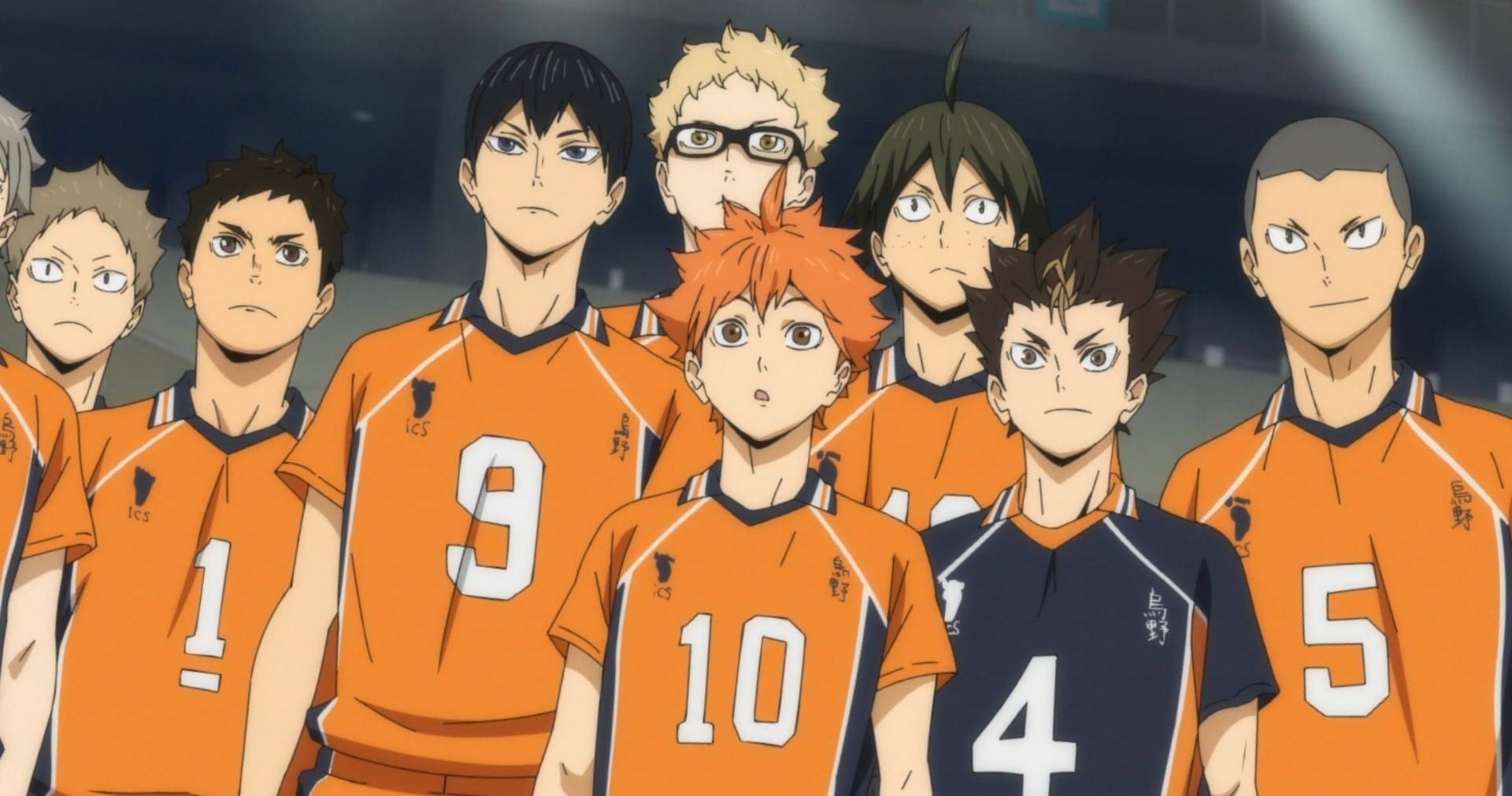 So far all previous episodes have been available on Netflix, Funimation, and Crunchyroll. As far as nothing changes the latest episodes of Haikyuu 5th Season are expected to be available on the above-mentioned sites.
We highly condemn the usage of illegal online streaming websites to view the latest episodes of the ongoing anime. The use of official websites helps promote the creator and studio of your favorite anime in many ways.
Recommended: Will there ever be a Sequel to A Silent Voice 2? – Everything You Need to Know About the Movie
Haikyuu Season 5 – Spoilers
Note: This section contains major spoilers for the Upcoming 5th Season of Haikyuu. Skip this to avoid any Spoiler. 
Since the Manga has already ended with Chapter 402. We have a fair idea about what's going to happen in the next season. Haikyuu Season 4 Showcased the story from chapter 207, which gives the animators enough plot for a possible Season 6 too.
Haikyuu Season 5 will show us the match between Karasuo and Nekoma. It will be an interesting match to watch for sure. There will be more details and specifics as we get more into 2021.
Who will win " Nekoma High vs Karasuno High "- The Dumpster Battle?
The dumpster battle has always been an interesting match as there are equally powerful players on both teams. They both have really good coaches and motivating factors. The winner of this battle is purely determined by who can hold on to their goal more than the other. In terms of sheer power and skill, they are equally matched with skilled spikers and setters. The defense is equally good and both teams have amazing liberos.
In the final showdown between Nekoma High and Karasuno High, the crows emerge victoriously after one of the longest volleyball matches ever. The battle literally drains every single player on the court both mentally and physically. Rather than feeling sad, Nekoma High feels a sense of relief after the match ends as they pushed themselves beyond their limits to stand on par with the crows.
The entire battle takes a lot of emotional turns. Moreover, every player undergoes character development during the match. This allows them to surpass their limits and perform harder than before for their team. Regardless of the outcome, Nekoma won the crowd's hearts for going head to head with the underdogs.
Must Read Konosuba Season 3 Release Date, Will it Happen?
What is Haikyuu About?
The plot revolves around, Shōyō Hinata and Kageyama Tobio. It starts when Hinata suffers a crushing defeat in his first and last tournament in middle school at the hands of his rival Tobio Kageyama. So, Hinata joins Kurasuno High School's volleyball team, vowing revenge against Kageyama. However, Kageyama is also on Kurasuno's team. The former rivals form a legendary duo with Hinata's mobility and Kageyama's precision ball-handling.
Together, they take on the local tournaments and vow to meet Kurasuno's fated rival school in the nationals. Join them on their journey to be the strongest version of themselves. After season 3 ended, Haikyuu Season 5 continues the plot (anime).
Well, that's what we have for today on Haikyuu Season 5 Release Date – Karasuno High VS Nekoma High!.Hope you weebs found this article interesting and informative. If you liked this article and would like to stay informed with us, then we would recommend bookmarking Spoilerguy.com. We produce new content every day in a simple manner to quench the needs of an avid weeb who loves anime news and updates. Make sure to check out our blog on Strongest Anime Gods to Ever Exist in the History of Anime