Haikyuu Season 4 Second Cour is ending soon and fans still haven't had enough of the Volleyball anime. The duo is finally getting along and is able to face powerful opponents without losing their calm. In this blog, we will discuss everything there is to know about Haikyuu Season 5 Release Date, Spoilers, and Predictions!
Haikyuu Season 5 Release Date
The second cour of Haikyuu Season 4 is solely based on Karasuno vs Inarizaki High. The battle is quite fierce among the two teams as they both have prodigies. One team has a twin combo attack that can adapt to every situation and even replicate the monster quick of Hinata and Kageyama. But Karansuno has a short spiker that can jump quicker and higher than most players and a setter who has the utmost precision while tossing.
There were a few episodes that showcased the past of Kenma. Nekoma played against a team that was equally as good as them in terms of defense but ultimately it all came down to smartness.
Kita Shinsuke is currently trending! pic.twitter.com/UAgnBxm78M

— HAIKYU!! (@Haikyu_EN) November 13, 2020
So far there hasn't been any official news regarding the release of Haikyuu Season 5. But its is extremely obvious that there will be a Season 5. The anime has broken several records and is climbing the popularity ladder. Haikyuu has suddenly gained popularity in the past few years and has fans craving for more.
Check Out: Demon Slayer: The Mugen Train Earning Its Dominance At Taiwan Box Office!
Plot of Haikyuu Season 5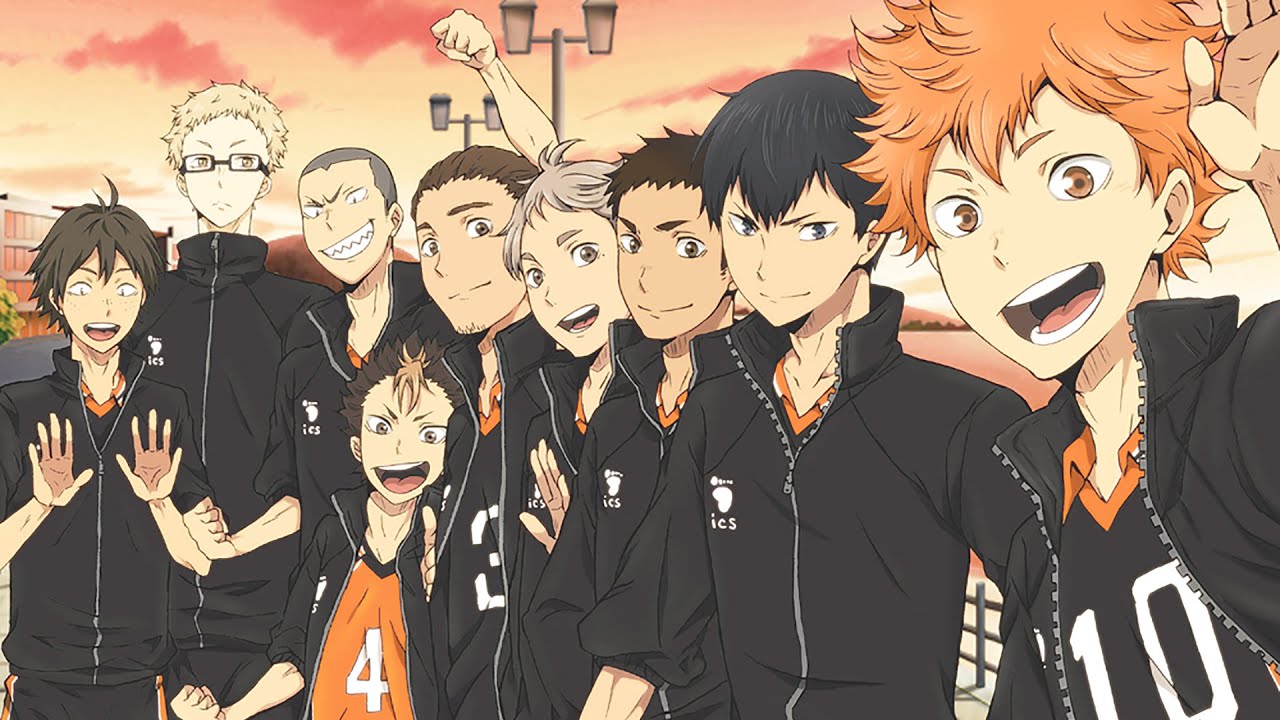 After the events of Season 4, Karasuno will move on to face their eternal rivals- Nekoma High. Haikyuu Season 5 will revolve around the events that take place in the nationals. Judging by the story followed by the manga, there is still a lot of anime adaption left to cover the manga. This literally exites the fans who have finished the manga as they know the epic scenes that are yet to be animated in Haikyuu Season 5.
Cast of Haikyuu Season 5
The cast of Haikyuu Season 5 will have those who have already played major roles in the previous seasons. The main characters include the following:
Ayumu Murase as Shoyo Hinata
Kaito Ishikawa as Tobio Kageyama
Yu Hayashi as Ryunosuke Tanaka
Satoshi Hino as Daichi Sawamura
Miyu Irino as Koshi Sugawara
Koki Uchiyama as Kei Tsukishima
Sôma Saitô as Tadashi Yamaguchi
Nobuhiko Okamoto as Yu Nishinoya
Yoshimasa Hosoya as Asahi Azumane 
Hiroshi Kamiya as Ittetsu Takeda
Must Read: Super Dragon Ball Releasing A Special Episode And More!
Where To Watch Haikyuu Season 5
So far all previous episodes have been available on Netflix, Funimation, and Crunchyroll. As far as nothing changes the lastest episodes of Haikyuu Season 5 are expected to be available on the above-mentioned sites.
About Anime: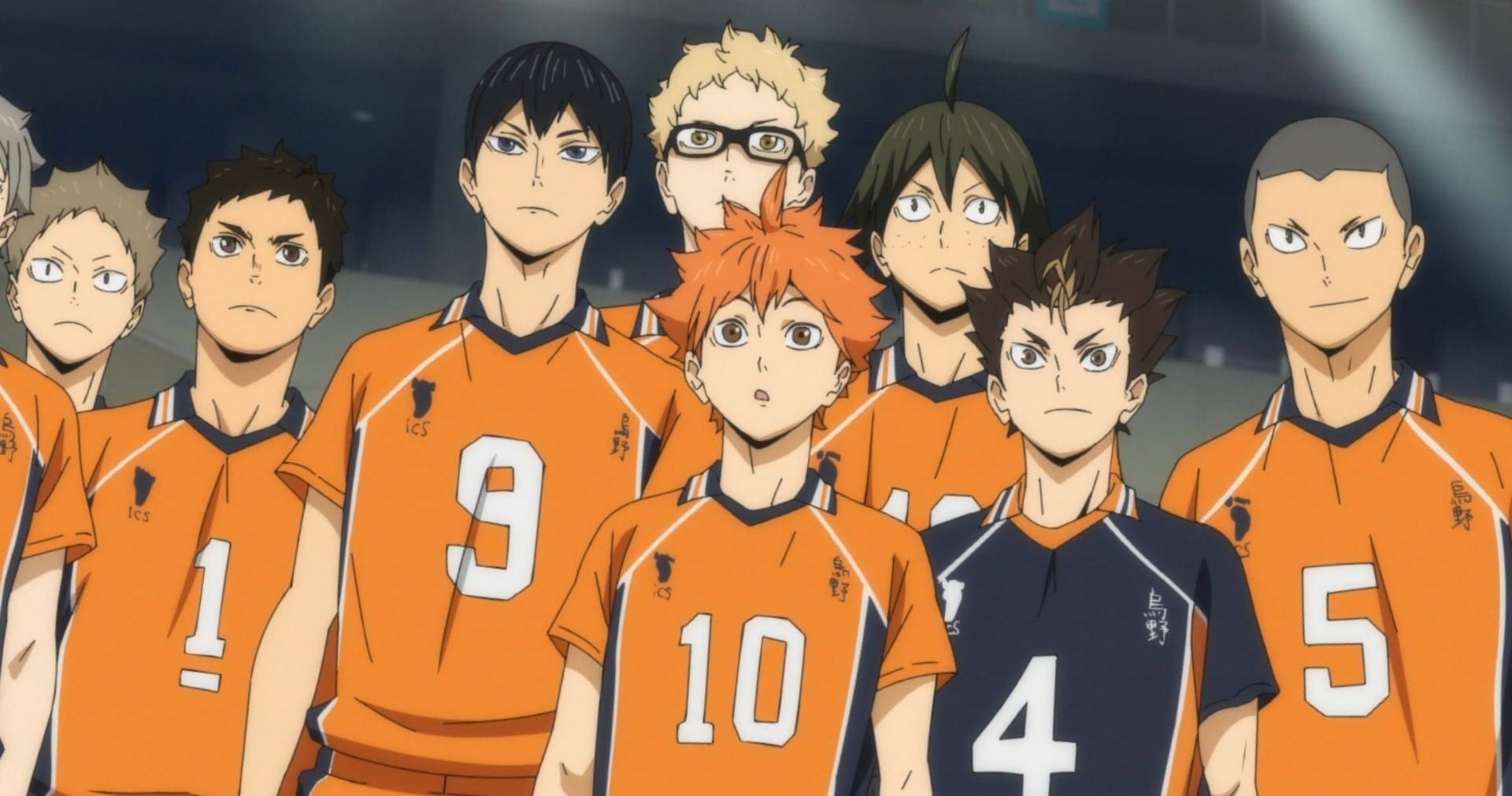 The plot revolves around, Shōyō Hinata and Kageyama Tobio. It starts when Hinata suffers a crushing defeat in his first and last tournament in middle school at the hands of his rival Tobio Kageyama. So, Hinata joins Kurasuno High School's volleyball team, vowing revenge against Kageyama. However, Kageyama is also on Kurasuno's team. The former rivals form a legendary duo with Hinata's mobility and Kageyama's precision ball-handling.
Together, they take on the local tournaments and vow to meet Kurasuno's fated rival school in the nationals. Join them on their journey to be the strongest version of themselves. After season 3 ended, Haikyuu Season 5 continues the plot (anime). Haikyuu manga is still ongoing.
It is a 'Feel good anime' in terms of plot and script. The animations in this anime are phenomenal and captivating. The anime is a sports genre that compares sportsmanship with friendship in many ways, highlighting the factors that affect your emotions during play and after play. The anime is simply a genius with random jokes and a sense of emotions put together in every single episode.
Haikyuu!! is undoubtedly one of the best animes out there. Currently rated 8.7/10 on IMDb and 8.6/10 on anime list.
Well, that's what we have for today on Haikyuu Season 5. This article is written by spoilerguy. Do let us know what do you think about it. Make sure to follow our Instagram for exclusive anime news: @TheSpoilerGuy 
You can also follow us on Twitter: SpoilerGuy
Make sure to like our Facebook page as well: The Spoiler Guy.