Haikyuu: To The Top Season 4 is coming to an end. This wasn't their best season but it had a lot of character development and in-depth character introductions. But you might be wondering what's next for Haikyuu? Does the franchise have Haikyuu: To The Top Season 4 Episode 26? Don't worry we got you covered. In today's article we will cover everything there is to know about Haikyuu: To The Top Season 4 Episode 26 – Road to 5th Season
Is there a Haikyuu: To The Top Season 4 Episode 26?
Karasuno has finally defeated Inarizaki. The last episode will be filled with emotions and respect for one another. Every player played a major role in this match. Besides this was mostly a mental battle between players. Of course, we did see phenomenal improvement in Hinata's skill but what really mattered was the way Karasuno picked itself up after every single lost point.
Unfortunately, Episode 25 will be the last episode of Haikyuu: To The Top Season 4. But that's not all. Although there won't be a Haikyuu: To The Top Season 4 Episode 26, there will be a Haikyuu Season 5 for sure. We are still waiting for its official confirmation from its creator and production studio.
Haikyuu: To The Top Season 4 Episode 25
Haikyuu: To The Top Season 4 Episode 25 is set to release on December 18th, 2020. This is going to be the finale of the long and tiresome battle between Karasuno and Inarizaki. Episode 25 may feature Karasuno enjoying their win over Inarizaki or it will feature them starting their match against their eternal rivals – Nekoma high. Stay updated with Spoilerguy for more news related to release dates of the latest anime and manga.
Also, Read Top 10 Strongest Haikyuu Characters and the Most Skilled in The Anime
Haikyuu – Road to Season 5
Haikyuu Season 5 is definitely going to take place. As we all know, the Haikyuu manga got completed recently and left all of us in tears but we were also happy that we got the ending we deserved. The manga had about 50 million copies in circulation during the month of November 2020. it has managed to cross several milestones being a sports manga. Haikyuu is one of the most loved mangas out there and it surely does deserve that name.
Karasuno will go on to face even more powerful teams in the future to claim the national title. We won't let you in on the name of the teams to prevent spoilers. Rest assured, the battle of mental stability and inhuman skill set is about to be tested for Karasuno in the upcoming matches.
for more details regarding Haikyuu Season 5, check out Haikyuu Season 5 Release Date, Spoilers, and Predictions!
About Haikyuu Anime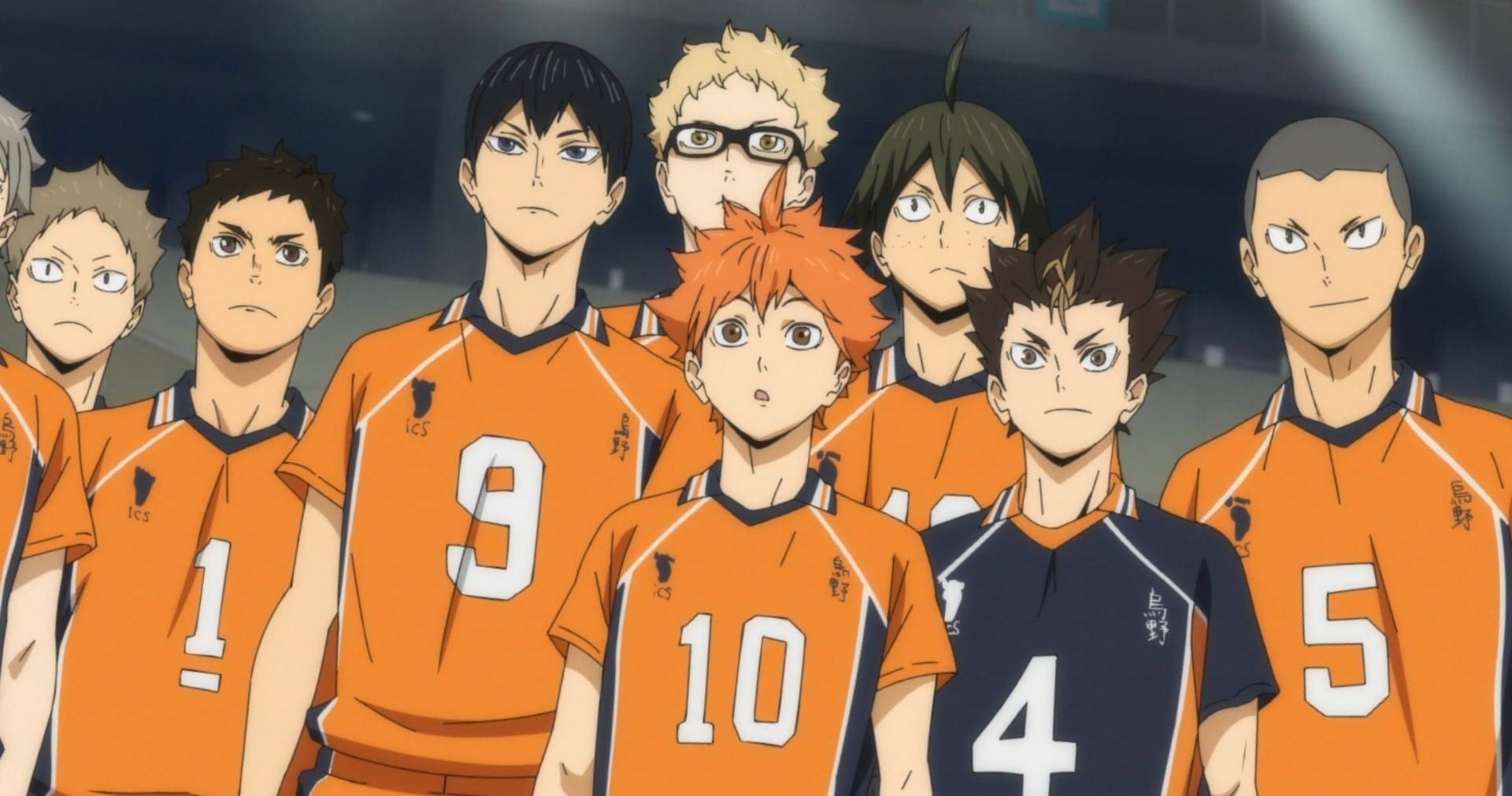 It is a 'Feel good anime' in terms of plot and script. The animations in this anime are phenomenal and captivating. The anime is a sports genre that compares sportsmanship with friendship in many ways, highlighting the factors that affect your emotions during play and after play. The anime is simply a genius with random jokes and a sense of emotions put together in every single episode.
Haikyuu!! is undoubtedly one of the best animes out there. Currently rated 8.7/10 on IMDb and 8.6/10 on anime list.
While you wait for Hailyuu Season 5 to come out, relax and vibe to all the opening songs of Haikyuu!!
Well, that's what we have for today on Haikyuu: To The Top Season 4 Episode 26 – Road to the Season 5. This article is written by Spoilerguy.
Do let us know what do you think about it. Make sure to follow our Instagram for exclusive anime news: @TheSpoilerGuy 
You can also follow us on Twitter: SpoilerGuy
Make sure to like our Facebook page as well: The Spoiler Guy.