Hey Guys, in this blog we will be discussing the upcoming events of Kyokou Suiri Episode 3. Kyokou Suiri is one of the most discussed anime of this month. Ever Since it's the first episode came out – This Anime became a hot discussion topic. Kyokou Suiri also known as In/Spectre falls under the category of Supernatural and mystery. But initially, it seems like a romantic anime with a touch of Shounen.
Moreover, In/Spectre came out on 11th January this year and only 2 episode is out till now. The first two episodes were very entertaining; full of unexpected twists and turns. This anime will keep you engaged throughout its run-time.
Episode 2 Review:
In the Second Episode Kotoko intentionally runs into Kurou. As she revealed her plan of going to the mountains to meet a Giant serpent who lives there. Kurou warns her about the risk and tries to convince her to drop her plan. But, Nothing stops Kotoko. Instead, she asks Kurou to assist her. But Kurou refuses, saying he will be too busy cooking pork soup.
She meets the snakes when she reaches the lake in the mountains. The Giant serpent looks dangerous but was actually harmless. After talking to it for a while, Kotoko starts her investigation of a dead body that was dumped in the lake. The murder mystery Still remains unsolved.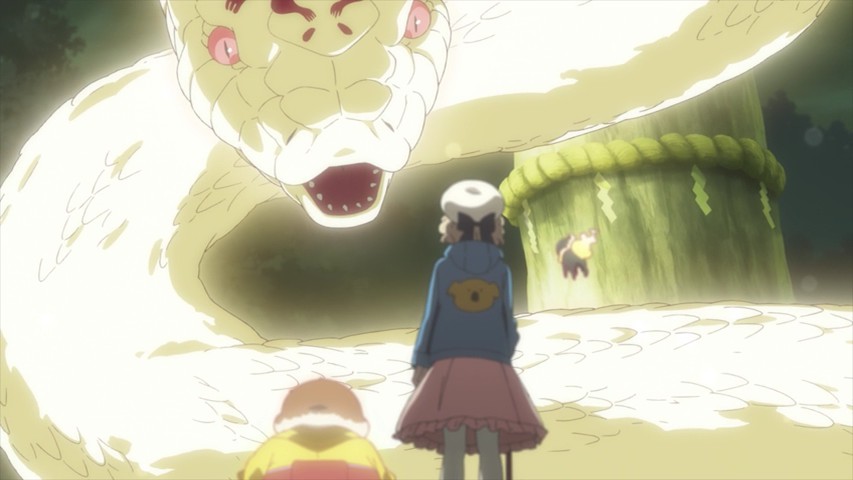 On the other hand, towards the end of the episode, we discover that Kurou has been following Kotoko all the way up to the mountains. He really cared about her and he did this just to make sure that she was safe.
Kyokou Suiri Episode 3
The 3rd episode for In/Spectre is titled as, "The Rumors of the Steel Lady". Other important spoilers and leaks for the anime will be out a day before.
Release Date
Kyokou Suiri is a 12 episode long series whose 2 episodes are already out. The third episode of the series is scheduled for a release on January 26, 2020, at 1:30 JST. You can watch the series online officially on Crunchyroll. We highly condemn the use of unofficial websites to stream anime.
So, that's all for today. Thanks for reading! Furthermore,  Make sure to follow our Social media accounts for exclusive spoilers.
Also, Read – Junji Ito – Uzumaki Gets Anime Adaptation