Magical Sempai Season 2 needs to happen for fans to know if there is a possibility for Senpai to fall in love with Assistant-Kun. Here is everything you need to know about Magical Sempai Season 2.
Magical Sempai Season 2 Release Date
Magical Sempai is a manga series consisting of 7 volumes. It got its anime adaptation in the year 2019. The Anime is run by Tokyo MX, MBS, BS-NTV network, and licensed by Crunchyroll. The series is directed by Fumiaki Usui and written by Rintarou Ikeda. Magical Senpai consisted of only 12 episodes with each episode having a run time of 15 minutes.
So far no official news has been released on Magical Sempai Season 2. The anime only had average ratings and wasn't a hit among fans. People did watch the series but weren't satisfied with the bland story that is followed. Pretty much all the episodes were similar with little to no romance between the 2 main characters. If and when they produce Magical Sempai Season 2, they might add a few enhancements to increase the popularity of the anime.
It has only been a year since the anime released so we can expect Magical Sempai Season 2 to come around the corner.
Must Read What Are The Top Rated Ecchi Anime So Far?
Magical Sempai Season 2 Plot
Most of you already remember the entire plot of Magical Sempai because of its simplicity and 15-minute episodes. Magical Sempai Season 2 will also most likely contain the same kind of story but with better ecchi-comedy scenes. The production will not make the same mistake as last time if they are going to renew the anime with Magical Sempai Season 2.
Senpai of the Week #MagicalSempai pic.twitter.com/PhLNev4SIH

— Best Girl (@BestGirlAnime) August 14, 2019
There are dozens of ecchi-comedy anime out there that will easily outrank Magical Sempai. So keeping this in mind we can expect an amazing plot from Magical Sempai Season 2. This time there might be a little romance between Senpai and Assistant-kun as we all know they both have a crush on each other.
Nowadays, the ecchi-comedy genre is becoming highly competitive with pretty much everyone enjoying them. The characters and illustrations are comparatively well developed with a full-fledged plot.
Also, Check Out Top 7 Lewd Anime For The Perv Inside You
Magical Sempai Season 2 Characters
Since the anime is very small, the main characters are limited to only 6 main members. Magical Sempai season 2 is most likely to have the same characters playing their roles in a slightly different yet predictable manner.
The main Protagonist – Senpai
Senpai is a 3rd-year high school student who started a magic club. She has an amazing figure with super cute looks. Senpai can't perform a single magic trick without her assistant having to intervene and help her come out of an embarrassing situation. Her knack for magic came to her when she was young and was inspired ever since.
Although being an extremely beautiful senior she has no friends. She is pretty talented in painting and has very good stamina, she is extremely athletic and tends to outrun her assistant every time.
The Not so Helpful Assistant-Kun
The Assistant is known as Assistant-Kun in the Anime as they have never really used his name. He is an absolute loner and loves video games. Assistant-Kun first takes interest in his senior for her good looks, but little did he know that she would be a pain in the rear. He tries his best to be a part of her lousy acts but mostly just stays knowing it's going to end in an ecchi scene.
Assistant-Kun has a crush on Senpai and takes care of her even though she is nothing but an embarrassing senior. Maybe Magical Sempai Season 2 will show Senpai performing a trick properly and Assistant-Kun confessing his love. One particular scene also shows Senpai's heart racing due to an ecchi incident that occurs with the Assistant. That scene depicted her subtle subconscious feeling for him.
Senpai's Childish Elder Sister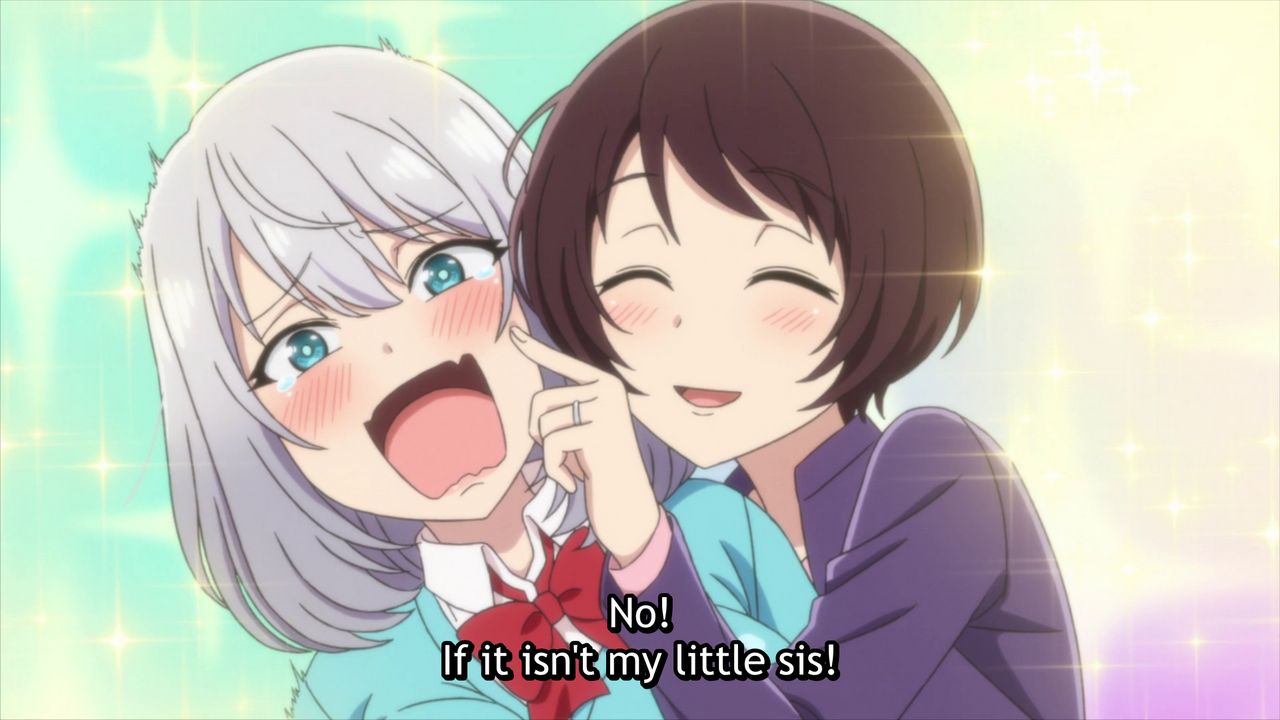 Onee-chan is doesn't have a formal name in the anime. She is a married woman and a teacher in the same high school as senpai and puts up with her magical club activities. Onee-chan just wants Senpai to be happy and do what she loves. She is also the homeroom teacher for the Assistant's classroom.
The Weird Siblings – Saki and Masahi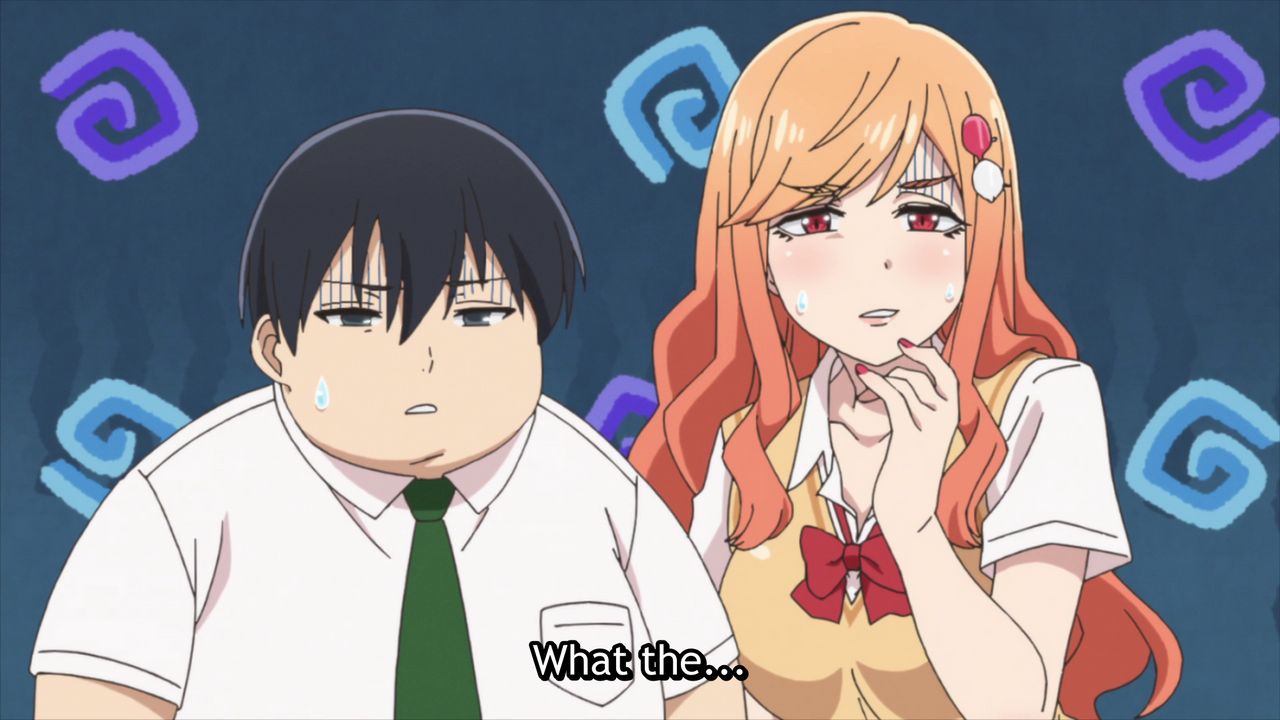 They are an elder sister and younger brother combo. They are quite weird because Saki is very much attached to Ma-Kun and their relationship is not what you would call normal. Ma-Kun is slightly smart and acts calm and composed. His sister on the other hand was the one who wanted them to join the Magic club. Saki has a perverted mind and doesn't mind being embarassing. They both joined the Magic club because they are performers and love to perform.
Madara-San and her Misunderstandings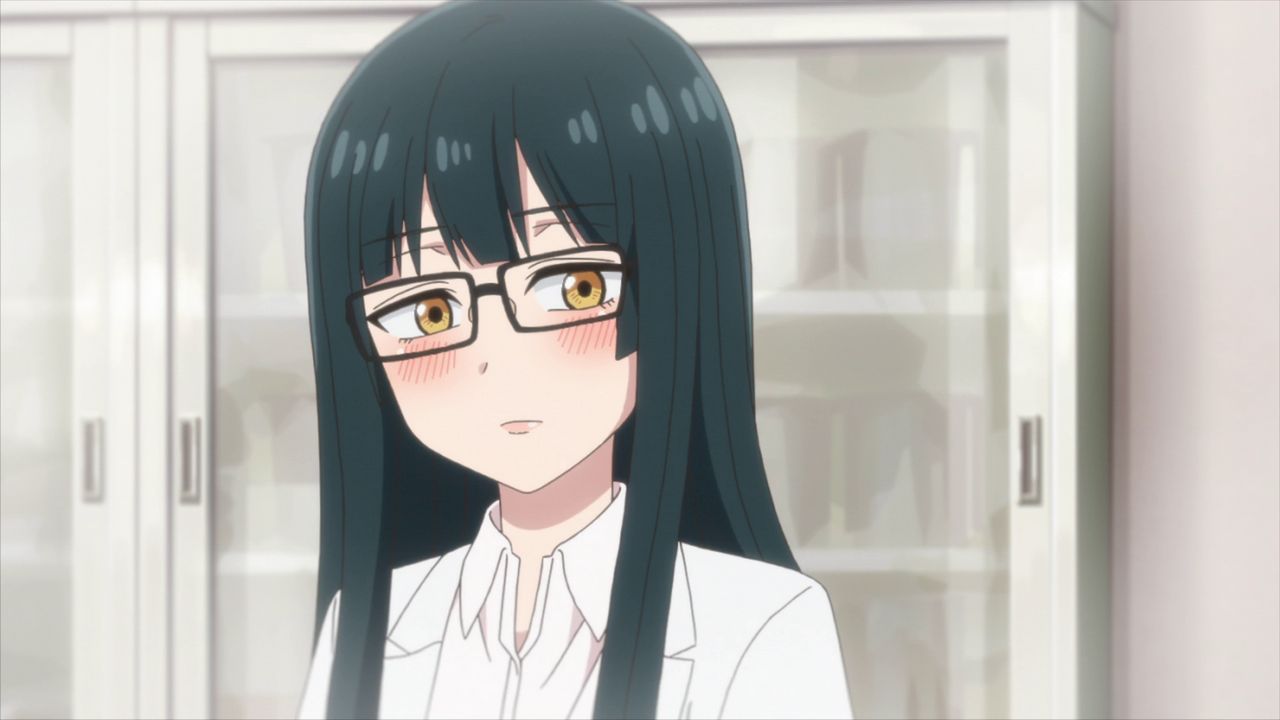 Madara-san is well versed in science and the president of the science club. She loves to perform experiments and calls them real tricks, unlike magic. Most of the time she misunderstands the situation going on in the magical club as she hears everything from the next room(science club). She might have more screen time in Magical Sempai Season 2 as she is quite interesting and the only normal character in the anime.
About Anime
Magical Sempai is an ecchi comedy that revolves around Senpai and her Assistant trying to perform tricks that usually ends up in an embarrassment. The episodes are very short and have a basic and predictable plot. If you are looking for something leisure that will make you laugh and show you some pretty cute and embarrassing scenes then this anime is for you.
Watch Magic Girl Sempai on Crunchyroll.
Well, that's what we have for today. Do let us know what do you think about it. Make sure to follow our Instagram for exclusive anime news: @TheSpoilerGuy 
You can also follow us on Twitter: SpoilerGuy
Make sure to like our Facebook page as well: The Spoiler Guy.