My Hero Academia is at the pinnacle of epicness right now in the manga. There is no way to express the emotions running through the fans. My Hero Academia Chapter 292 is going to give goosebumps to readers after a very long time. In this blog, we will discuss literally everything there is to know about the one and only My Hero Academia Chapter 292 including potential raw scans and spoilers as well as My Hero Academia Chapter 292 Release Date.
My Hero Academia Chapter 292 Release Date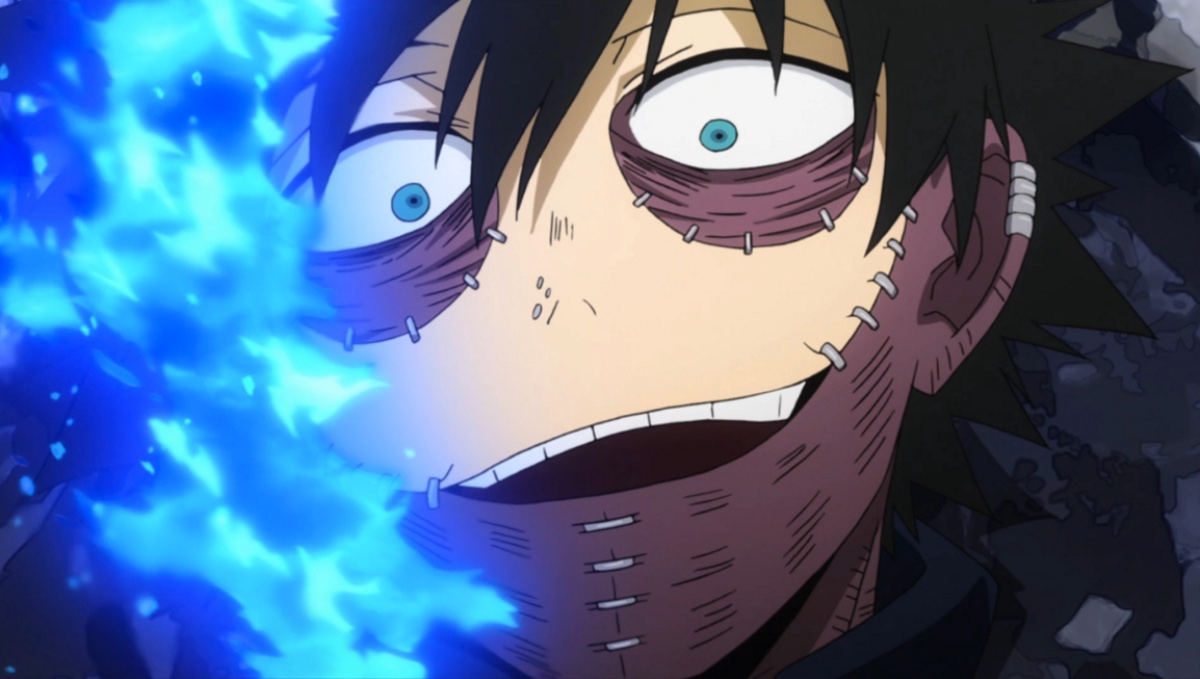 Is there a delay in the release date of My Hero Academia Chapter 292?
Unfortunately, there is a delay in the release of MHA Chapter 292. The new MHA Chapter 292 will release with the 51st issue of Shueisha's Weekly Shounen Jump. But don't worry, it has only been delayed by a week. All the manga artists are literally working through the global pandemic to satisfy thirsty weebs around the world. Huge respect to those working in the entertainment industry that's trying to keep us sane during these horrible times.
Release Date of My Hero Academia Chapter 292
The release date has been postponed and will follow a different schedule. My Hero Academia Chapter 292 releases on 29th November 2020. For more release date information and the latest anime news, stay informed with Spoilerguy where fellow weebs like yourself are working together to create a well-informed anime community.
Major events from the Past Chapters
Midoriya and Endeavor pull out their Ace and cause tremendous damage to Shigaraki.
Shigaraki is healing and his team backs him up.
Endeavor has burnt his lungs partially and is reaching his limit.
Dabi does a badass Joker entrance after telecasting a pre-recorded confession stating his wrongdoings and the cause for his actions.
Dabi is Touya, Endeavor and Todoroki are shocked.
Touya defames all the heroes and calls Hawks a spy and talks about his past.
He also states that Hawks has killed The Best Jeanist.
The Best Jeanist reports for duty at the battle scene with the perfect timing ever.
My Hero Academia Chapter 291 Summary
The Chapter begins with Dabi explaining why everyone thought he was dead. He also goes on to reveal the darkest secrets about Endeavor. And how merciless and non-empathetic he was the entire time.
Dabi further reveals that he was the actual prodigal son as his flames were greater than those of Endeavors. But all he was consumed by his ugliness and search for power.
Furthermore, As the chapter progresses, Dabi tells that Hawks was a two-faced spy and had the blood of innocent people on his hands. He also goes on to say that he killed the Number 3 Hero- Best Jeanist.
Just as Todoroki goes to fight against Dabi, strings come rushing across from the sky. The Best Jeanist enters the fight and the chapter ends.
Also, Check out A3! Season Autumn & Winter Has Released A Promo For Season Winter Arc
My Hero Academia Chapter 292 Possible Spoilers, Raw Scans and Leaks
Leaks and spoilers can be simplified as raw scans which sometimes get revealed and translated by fellow weebs. This is usually done when epic suspense takes place in the anime and fans just can't wait long enough to read it officially. We will make sure to update this post if any spoilers and leaks are found.
Feel free to comment on your views and opinions on the amazing My Hero Academia Chapter 292 that's going to release on 29th November 2020.
My Hero Academia Chapter 292 Possibilities and Predictions
Endeavor's Decision
My Hero Academia Chapter 291 showcases Endeavor in a sorry state. He already says that prominence burn takes a huge toll on him. This was also the reason why he couldn't surpass All Might. He can't unleash his full potential without killing himself.
But now things are different. Endeavor will probably have to kill himself in battle. The reason why this must happen is explained by Dabi himself. And the reason is that people will have fear inculcated in them, they will tend to question the power of heroes and possibly consider them as a threat.
Dabi's Move
While Dabi's broadcast is being watched by everyone in Japan, we can see that people are actually in fear and unable to process the fact that their number one hero was an egoistic and non-empathetic father and husband his entire life. The statement which Dabi made on Hawks also played a huge role in changing people's mindset.
Endeavor was never loved by people, he was rather respected or feared by them. His ways to attain the number one spot were inhuman and it has finally been made public thanks to Dabi.
Best Jeanist Comeback
If we could remember, there were other great heroes who could interfere in the battle in between. But why the best jeanist? As we all know that Best Jeanist was the last saw in the battle against All For One where he got injured severly.
So, now the creator sees this as the best moment for the Best Jeanist to make a comeback in the series.
Best Jeanist vs Dabi
Let's not forget the fact that Best Jeanist once holds the position of 3rd Best Ranked hero among in the hero society. This could be the biggest breakdown of the series as the Best Jeanist join them which could turn the favors in the hero's side.
As Shigaraki is on a brink of destruction and other heroes are already resisting villains to damage more. So, now, Best Jeanist vs Dabi is highly expected from My hero academia chapter 293.
Where To Read My Hero Academia Chapter 292?
The latest chapters of My Hero Academia manga can be read on official websites like Viz or Mangaplus. We highly condemn the use of streaming anime or reading manga on an unofficial website. A new chapter comes out every week.
About Manga
My Hero Academia(MHA) also know as Boku No Hero Academia (BNHA) is a superhero based manga that started in July 2014. The genius Kōhei Horikoshi is the author and illustrator of the manga. Published by Shueisha in Japanese, while VIZ media have the rights for English distribution around the world. This manga has inspired four television anime series, two super hit anime movies, and two live-action movies, and a few spin-offs manga.
Must Read: Star Blazers: Space Battleship Yamato Releases Its Full Trailer And More!
About Anime
My Hero Academia is a Japanese shounen manga series written by Kōhei Horikoshi. It is superhero anime with jaw-dropping fight sequences combined with top-notch animations. The story revolves around a boy named Midoriya Izuku who is born without a quirk in a world where most people have quirks. He idolizes All Might who is the symbol of peace and is considered the No.1 hero of all time.
All Might one day finds young Midoriya to be worthy of his Quirk due to his determination to save people. So he passes his quirk onto him in all hope to make him the next symbol of peace. Young Midoriya joins the U.A high school to become the No.1 hero of all time.
Well, that is all for today's blog on My Hero Academia Chapter 292 Release Date and Spoilers!! Hope you guys enjoyed it, do make sure to comment on your views on All For One. This blog was written by Spoilerguy. Make sure to follow our Instagram for exclusive anime news: @TheSpoilerGuy 
You can also follow us on Twitter: SpoilerGuy
Make sure to like our Facebook page as well: The Spoiler Guy.