My Hero Academia Chapter 293 can be described as redemption for Lemillion. No hero can compare themselves to Lemillion as he is truly one of a kind. In this blog, we will discuss everything there is to know about My Hero Academia Chapter 293 Release date and spoilers and what to expect from MHA Chapter 293.
My Hero Academia Chapter 293 Latest Updates
He really is the Best Jeanist. pic.twitter.com/hXUjd3UWaL

— Shonen Jump (@shonenjump) December 1, 2020
Is My Hero Academia Chapter 293 on Delay?
We are happy to be the bearer of good news. My Hero Academia Chapter 293 is not on a delay, unlike its previous chapter. Although we still must appreciate the efforts of those working day and night trying to make the next chapter in such a short period of time despite the global pandemic.
My Hero Academia Chapter 293 Release Date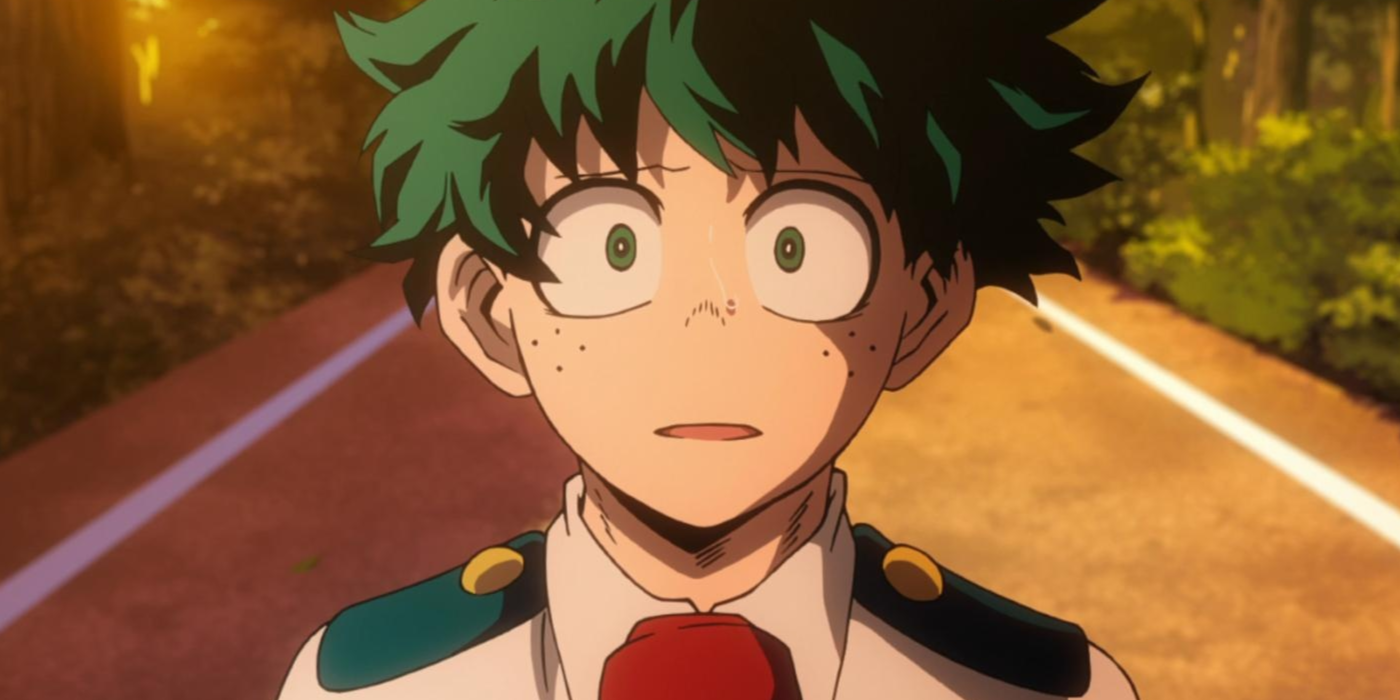 My Hero Academia Chapter 293 releases on 6th December 2020. This new chapter will focus on the battle between the brothers and Lemillion saving the day with his badass comeback. Stay updated with Spoilerguy for such information on the latest anime and manga news. Sharing is caring, so make sure to lighten up someone's day with this article.
MHA Chapter 293/My Hero Academia Chapter 293 Spoilers and Leaks
Lemillion is going to save all the injured and fallen heroes. As we all know Lemillion is the strongest student in UA. He singlehandedly can stand up against big villains without any external force helping him. Dabi and Todoroki are going to submerge the entire site with their flames as they are aiming to fight till the very end.
Midoriya lies useless with his body broken and lifeless. He aims to help Jeanist but Lemillion makes an entrance. So this means he can use this time to recover and maybe unleash his full potential in the end.
My Hero Academia Chapter 292 Recap
Jeanist drops from the sky and brings everyone under his control using his trademark fibers. None of them are able to move and Machio awaits Shigaraki's orders to break free.
Dabi gets pissed and goes all out. He burns through the fibers effortlessly and fights Todoroki. They exchange words but aim to end each other with everything they've got.
Midoriya tries to move but his body is broken in many places and he can barely save himself from all the commotion around him. He makes up a plan to use Black Whip and Float together to somehow help Jeanist.
When there is total chaos and complete commotion a hero is always needed to rise above all. But his time it wasn't the Number 1 Hero who took the spotlight.
It was none other than Mirio, But he doesn't arrive as Mirio but as Lemillion. The Chapter ends with Lemillion's entrance and everyone is surprised. How did he get his quirk back? Will Midoriya share his power with Lemillion for the time being? Will Todoroki defeat Dabi? Is the Number 1 Hero going to die? – so many questions to be answered, I guess we will have to wait for MHA Chapter 293 till next week to find out.
Where To Watch Black Clover Chapter 293 Manga?
My Hero Academia Chapter 293 and all the latest chapters of the manga can be read on Viz or Mangaplus. A new chapter releases every week, sometimes the release date might get delayed a bit. Stay updated with us to know more about manga release date delays.
We highly condemn the use of streaming anime or reading manga on an unofficial website. A new chapter comes out every week.
About My Hero Academia
My Hero Academia is a Japanese shounen manga series written by Kōhei Horikoshi. It is superhero anime with jaw-dropping fight sequences combined with top-notch animations. The story revolves around a boy named Midoriya Izuku who is born without a quirk in a world where most people have quirks. He idolizes All Might who is the symbol of peace and is considered the No.1 hero of all time.
All Might one day finds young Midoriya to be worthy of his Quirk due to his determination to save people. So he passes his quirk onto him in all hope to make him the next symbol of peace. Young Midoriya joins the U.A high school to become the No.1 hero of all time.
Well, that is all for today's blog on My Hero Academia Chapter 293 Release Date and Spoilers!! Hope you guys enjoyed it, do make sure to comment on your views on All For One. This blog was written by Spoilerguy.
Make sure to follow our Instagram for exclusive anime news: @TheSpoilerGuy 
You can also follow us on Twitter: SpoilerGuy
Make sure to like our Facebook page as well: The Spoiler Guy.