My Hero Academia Chapter 294 is coming out next week. Fans just can't get enough of My Hero Academia Manga. Kohei Horikoshi is a genius and knows when and how to provide proper fan service. My Hero Academia is now compared with all the great animes. This article will update you on the officially scheduled release date of My Hero Academia Chapter 294 along with the latest updates.
Reader's Note – This post may contain spoilers. If spoilers bother you, I suggest you read it with utmost care. We will update the article with all the spoilers, leaks, and raw scans for My Hero Academia Chapter 294, including the sources to read it online. 
My Hero Academia Chapter 294 Latest Updates:
NEWS: My Hero Academia Movie 3 Officially Announced for Summer 2021 in Japan 😱

Read on: https://t.co/ofSvQI9mAA pic.twitter.com/2Tp7yhpooX

— My Hero Academia (@MHAOfficial) November 30, 2020
Please note that this article contains a few spoilers and predictions of My Hero Academia Chapter 294. To stay away from spoilers please make sure to read the article till the release date section.
There are no proper speculations regarding My Hero Academia Chapter 294. We will definitely update this article to provide you guys with all the top possibilities of My Hero academia Chapter 294.
Check out: My Hero Academia Third Film To Premiere In 2021!
My Hero Academia Chapter 294 Release Date
We are all aware of the fact that My Hero Academia is completely addictive and can make a few weebs go crazy by just saying its name. Praise be to the gods, My Hero Academia is a weekly anime. So it releases a new chapter every week. According to the scheduled release date, My Hero Academia Chapter 294 will release on 13th December 2020. We will update this article if any change takes place in the release date schedule.
My Hero Academia Chapter 293 Recap:
Lemillion emerges and saves Deku and supports Jeanist, he says Eri heals him after training for 2 months.
Bakugo and Lemillion team up to take down the Nomus. Bakugo reveals his hero name – God of Explosive Destruction Dynamite.
Deku tries to interrupt the fight between the brothers but is shut down by Dabi. Dabi explains how society will fall and how Endeavor must pay for his sins.
Machia breaks free and suddenly loses all his strength. A new hope emerges, Kirishima, Mina, and Momo arrive and use an Anesthetic on Mchia.
Also, Read Upcoming Anime 2021
Where to Read My Hero Academia Chapter 294?
My Hero Academia Chapter 294 is available to read on Viz or Mangaplus. Since the manga is a weekly shonen manga, it will release a new chapter every week. But please do make sure to stay updated with Spoilerguy as there might be slight delays in the release dates due to various reasons.
What is My Hero Academia Manga About?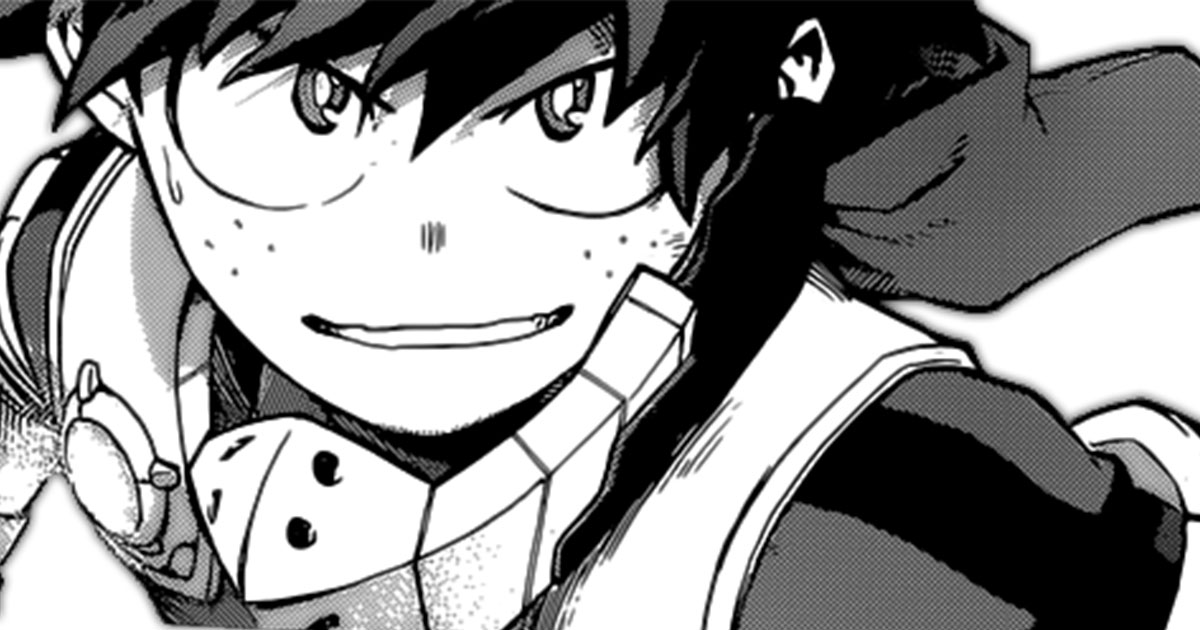 My Hero Academia(MHA) also know as Boku No Hero Academia (BNHA) is a superhero based manga that started in July 2014. The genius Kōhei Horikoshi is the author and illustrator of the manga. Published by Shueisha in Japanese, while VIZ media have the rights for English distribution around the world. This manga has inspired four television anime series, two super hit anime movies, and two live-action movies, and a few spin-offs manga.
Well, guys that is all for today's blog on My Hero Academia Chapter 294 Release Date and Spoilers. Hope you guys enjoyed it, do make sure to share this article with your weeb companions. While you wait for the next chapter to release, try reading Baryon Mode: Naruto's Final Form Explained!
Make sure to follow our Instagram for exclusive anime news: @TheSpoilerGuy 
You can also follow us on Twitter: SpoilerGuy
Make sure to like our Facebook page as well: The Spoiler Guy.