Rent-a-Girlfriend Season 2 has been officially announced by the production. Fans are eagerly waiting to find out when will this magnificent piece of art release and what information has been revealed so far. In this blog, we will discuss everything there is to know about Rent-a-Girlfriend Season 2.
This anime was literally the best part of the Lockdown. It was a refreshing anime series that took away from all the fighting into the world of a loser. That's right, the MC of this anime is extremely relatable and mostly likely relatable to the person reading this blog. This anime made all the tough guys simp like anything over the 3 main female characters ( Trash can't be included).
The beauty of this show and how it showcases different characters is simply genius. Creativity and good scripts are beautifully paired up in this anime series making it a rival for most rom-com animes out there.
Rent-a-Girlfriend Season 2
The anime initially started airing in July 2020 and ended in September 2020. Unlike most rom-com animes, this had a lightning-fast update on its second season. The production had immediately informed everyone that the fan praised anime was set to release Rent-a-Girlfriend Season 2. Rent-a-Girlfriend was an instant success among fans due to its relatable main character and waifu material female characters (excluding Mami).
Its progress has been unbelievable so far. The addictive opening song dance was trending for a very long time. Fans had relived those times when they used to do the Wotakoi dance through the opening of Rent a Girlfriend. Needless to say, this anime has brought a lot of happiness to Otaku's lives. A few of them may have gotten slightly depressed due to their inability of getting a girlfriend but it's okay. Being a weeb isn't easy.
Recommended: Will there ever be a Sequel to A Silent Voice 2? – Everything You Need to Know About the Movie
Rent a Girlfriend Season 2 Release Date
So far no official release date has been announced by the network and creator regarding Rent a Girlfriend 2. Although it is highly likely that the anime will have its second season air in no time. We say this due to the enormous fan base this beautiful anime has. It is due to this reason that Rent-a-Girlfriend Season 2 was confirmed in the first place by the production.
Recommended: Top 5 Romance Animes you should definitely watch!
TVアニメ #彼女お借りします
✨✨第2期制作決定‼️✨✨

いつも応援ありがとうございます!#雨宮天 さん、#悠木碧 さん、#東山奈央 さん、#高橋李依 さんによる録り下ろしボイスと共に、千鶴、麻美、瑠夏、墨が描かれた『2期決定記念イラスト』を公開!https://t.co/Fcr6YhtTIY

続報をお楽しみに! pic.twitter.com/a3NZImvoHA

— 「彼女、お借りします」TVアニメ公式 (@kanokari_anime) September 25, 2020
Who will Kazuma end up with? Will Mami get her away with her evil ways? Has Sumi mustered enough courage to talk to her clients? Will Ruka keep Kazuya all to herself? Is Kazuya's Grandma going to find out about their misleading relationship? – So many questions are yet to be answered in Rent a Girlfriend Season 2. This is clearly a smart move done by the production, they many incomplete situations, paving the way to another season, possibly even two seasons.
Also, Read Maid Sama Season 2 Release Date, Renewal Status – Confirmed?
Will there be a Rent a Girlfriend Movie?
You're the one! pic.twitter.com/ajUILTNiKL

— Rent-A-Girlfriend (@rentgirlfriend) January 30, 2021
Rent a Girlfriend is extremely popular and has an ever-growing fan base filled with simps. If girls are crazy over Haikyuu characters then the boys are crazy after Rent a Girlfriend waifus( Not Mami ). The anime's popularity allows it to literally do anything it wants. I fit were to make a movie that is nothing but a mere compilation of scenes from season 1, it would still be a hit. This was the same strategy used by Haikyuu in their movies.
An OVA will also be a good move for Rent a Girlfriend as this the same thing done by Tonikawa after they completed their first season. But currently, fans are just happy that they are getting a second season of Rent a Girlfriend. Read more to know about all the updates of Rent-a-Girlfriend Season 2.
Recommended: Haikyuu Season 5 Eternal Rivals – The Final Dumpster Battle!!
Rent-a-Girlfriend Season 2 Plot
FEATURE: Rent-A-Girlfriend Is The Best Romcom In Ages

💖More: https://t.co/hyVVv0cDl6 pic.twitter.com/EAjfIvDTgt

— Rent-A-Girlfriend (@rentgirlfriend) October 19, 2020
Rent-a-Girlfriend is probably one of the best rom-com we've had in ages. It a solid plot with memorable characters. Like every story out there, this one has a villain as well. The funny part is that she is hated more than most shonen anime villains. Mami-Chan sure has a lot of hatred awaiting her in Rent a Girlfriend Season 2.
The manga started in mid-2017, it has completed 18 volumes so far and is continuing headstrong. Rent-a-Girlfriend 2 will continue to adapt the manga and bring the characters to life through its spectacular anime adaptation. We can certainly look forward to more awkward interactions between Chizuru and Kazuya as they both are aware that they have slight feelings for each other. Kazuya mainly acknowledges these feelings openly and is readable like an open book. His Character development is what's most expected in Rent a Girlfriend 2.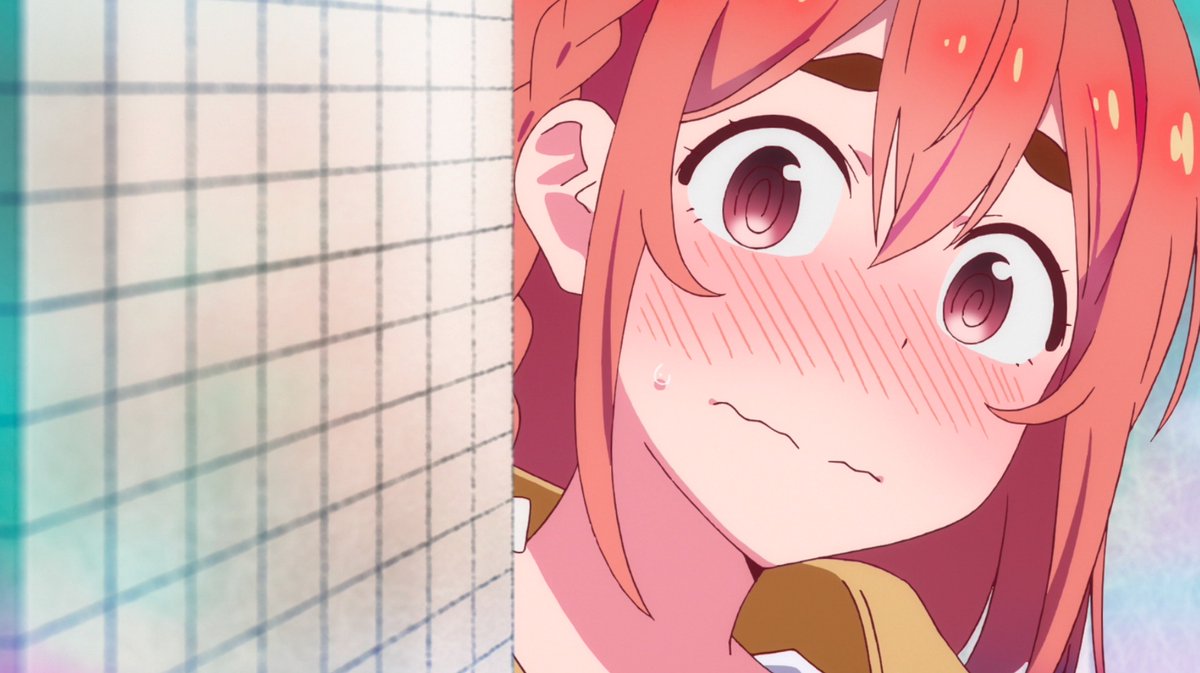 Without a doubt, Rent a Girlfriend Season 2 is going to be a banger with its story engulfing its viewers into a space filled with humor and comfort. Fans especially want to see Sumi have more screen time as she won everyone's hearts with her soft noises and charmingly cute looks. Her final words to Kazuya were "Kazuya-Kun Matanae" which translates to "See you later Kazuya", this melted fan's hearts and made them slaves to her cuteness.
Check Out Darling in the Franxx Season 2 Confirmed or Not?
Is Rent-a-Girlfriend Worth the Watch?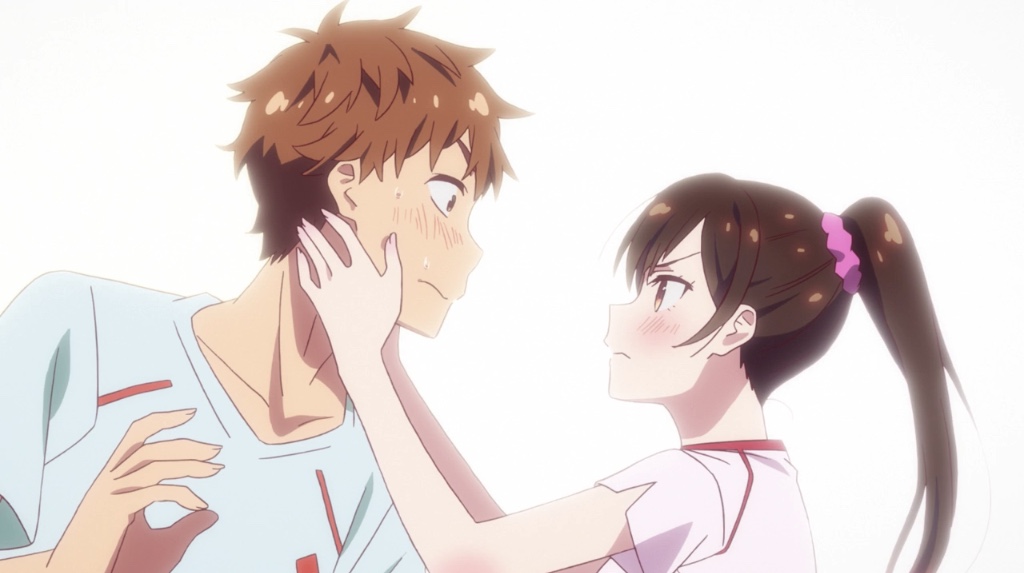 if you are looking for something totally reckless, unexpected, new, additive, humorous, cute, and comfy then this anime is totally for you. Rent-a-Girlfriend ticks all the boxes when it comes to providing fan service. From the relatable main protagonist to the cute and lovable girls(excluding Mami), this anime is nothing short of a masterpiece. The only sad part is that it only has 12 episodes whereas fans would have loved to watch 24 episodes before the first season came to an end. But there is definitely more to cover in Rent a Girlfriend 2.
Main Characters of Rent a Girlfriend 2
It is most obvious that the same characters are going to have the entire attention in Rent a Girlfriend Season 2. Let us have a small re-cap on all the main characters and their relations with our Main Protagonist.
Kazuya Kinoshita
Kazuya is a college student who undergoes a heavy breakup with his girlfriend whom he loved dearly. He goes into depression blaming himself for not being good enough, although he didn't do anything wrong. Kazuya comes across an app that allows him to rent a girlfriend. He immediately tries it and ends up meeting an amazing girl.
At first, he is a bit skeptical as he notices how close she gets close with all her clients. Kazuya finds her morals a bit different from his but he turns to her when he is needed to visit his sickly grandmother in the hospital.
He is a very sensitive and protective character who loves with his entire heart. His character is very relatable to boys who faced recent heartbreaks and how difficult it is to move on even when you have the most amazing girl right in front of you.
Chizuru Ichinose
Chizuru is Kazuya's rental girlfriend. She first meets him on a normal date and gets entangled in his personal matters. This leaves her with no choice but to tune with all the drama and emotions Kazuya has to offer. She is a very intelligent and beautiful young lady who surprisingly goes to the same college as Kazuya.
Her profession as a rental girlfriend is kept a secret from everyone as she uses it as a money-making medium to pay for her acting classes. As time passes by she sees how unique and innocent Kazuya is in his situation. She fends for him and tries to help him get back on his feet by being his rental girlfriend even during hectic situations. Chizuru is an amazing piece of work done by the creator of the series by making a character perfectly cute as well as mature. Let's see what Rent-a-Girlfriend holds in store for Chizuru-chan.
Ruka Sarashina
Ruka is a high schooler who works as a rental girlfriend. She has an unusually low heart rate which doesn't seem to change even during the most heart-racing situations. One fine day her heart races when she bumps into Kazuya accidentally. Ever since then she tries to claim Kazuya for herself by trying to go on dates and make him acknowledge her. Sadly Kazuya doesn't feel the same way about her as he loves Chizuru.
She is a very immature person with astonishing looks and figure. She truly loves Kazuya and wants him all to herself. But Kazuya being the dumb protagonist fails to see that he is in a situation that he always dreamed of. He is being loved dearly by a girl who is extremely cute. Fans have high hopes for Ruka in Rent-a-Girlfriend Season 2 because she is the only girl who loves Kazuya and shows it openly.
Check Out The Tokyo News Services Announce "The Bros Comic Award 2020"
Sumi Sakurasawa
Sumi is a college student who also works for a rental girlfriend agency. She is extremely shy and has trouble interacting with strangers but wants to change her character at any cost. Sumi seeks help from Chizuru to help overcome her shyness. Chizuru sends Kazuya to help her out and that was the beginning of one of the cutest episodes in the entire series.
She fails miserably to interact with Kazuya but does put in all her efforts to make a change. Kazuya also states that there are quite a few men who would genuinely like Sumi for who she really was. When they both bump into Kazuya's Ex, Sumi acts very possessive of Kazuya ultimately winning over the fan's hearts all over again. Fans surely would love to see more of her cute and shy nature in Rent-a-Girlfriend Season 2.
Mami Nanami
Mami goes to the same college as Kazuya and they were dating initially at the start of the first semester. After sometime Mami breaks up with Kazuya for no particular reason and moves on, leaving behind a heart-broken Kazuya. She is pure evil and is later seen in the show texting her friends that she would break up Kazuya and Chizuru.
This was because she had a superiority complex and wanted all the attention. She is a classic example of a spoilt brat who ruins everything when she doesn't get what she wants. Mami Chan has been hated by fans to the very ends of the planet and has been compared to Sakura from Naruto on many occasions. She is definitely going to receive more hatred in Rent-a-Girlfriend Season 2 considering the fact that she told Chizuru not to interfere with Kazuya.
Where to Watch Rent-a-Girlfriend Season 2?
Hypothetically speaking the Rent-a-Girlfriend Season 2 will most likely air on the same websites as its prequel. You can stream Rent-a-Girlfriend online on Crunchyroll and Netflix. We highly condemn the use of streaming anime or reading manga on an unofficial website.
About Anime
Rent-a-Girlfriend aired in July 2020. This Anime is not your usual Rom-Com, instead, it has various other elements to it. Rent-a-Girlfriend is currently very popular due to its well-written script. The opening track is extremely addictive as well- 'Centimeter' by the peggies.
The plot is really interesting, Kazuya Kinoshita rents a girlfriend after getting dumped by his previous girlfriend. Things later tend to get serious when he finds his rental girlfriend's true personality. When his grandmother gets hospitalized, he wishes to visit her with a girlfriend.
Left with no options, he seeks his rental girlfriend. Little does his grandmother know that she is a rental girlfriend. She says that she is perfect for Kazuya Kinoshita and is happy that he is getting into a serious relationship. The story unfolds in an amusing yet funny manner. The overall fan feedback for the anime is extraordinary. Based on the possibilities that season 1 left us with, Rent-a-Girlfriend Season 2 is going to be lit.
Well, That's all for today weebs. Hope you guys found this article on Rent-a-girlfriend Season 2 Release Date and Updates. Make sure to check out our similar articles mentioned below:
Gleipnir Season 2, When Can We Expect A Renewal? – Here's What You Need to Know
No Game No Life Season 2: Long-Awaited Trailer, Release Date, and Spoilers
Goblin Slayer Season 2 Release Date, Trailer, and Spoiler