Tensura Season 2 had been confirmed by official sources back in March 2019. The Release date later was confirmed to be in 2020. But due to the global pandemic, the release date got pushed to 2021. This has left fans eager to know when precisely "Tensura Season 2" is going to release.
Also, read My Hero Academia season 5 Release Date
Tensura Season 2 Release Date
Tensura Season 2 is set to release on the 21st of January, 2021. This final date was officially released on 29th September 2020. Initially, the release date was set as the 5th of January, 2021. But due to a few reasons the incorrect date was published.
Slime Season 2 will begin on January 12, 2021!

💧MORE: https://t.co/cBixhtTER8 pic.twitter.com/CCkI4M0oH4

— That Time I Got Reincarnated as a Slime (@SlimeAnime) October 2, 2020
Must Read Sneak Peak to The Promised Neverland Releases and More
Tensei shitara Slime Datta Ken Season 2 Stream Online
Crunchyroll and Funimation streamed Tensei shitara Slime Datta Ken initially and were used as a major source for fans to watch the anime. It is only natural for the 2 companies to stream the latest season and so it happened.
Crunchyroll and Funimation have promised to stream Tensei shitara Slime Datta Ken Season 2 immediately as the anime is released in Japan. Both the major streaming platforms have made it their priority to stream the anime internationally to all their users.
Tensei shitara Slime Datta Ken Season 2 – Second Cour
Tensura Season 2 is split into 2 cours. The first cour is set to air on January 21st, 2021, and the second cour is set to air in April 2021. But due to recent events, we predict that there might be a shift in the release date of the second cour.
The Anime production has repeatedly made changes in their release dates due to particular reasons. Considering their past, it is safe to not keep our hopes high on the current release date due to the ongoing global pandemic.
Regardless of the situation, a gap between a cour is not necessarily bad. The bigger the delay, the more hype the anime gets. Attack on Titan Season 4 is a classic example in this case.
Also, Check Out Attack on Titan final season drops 1st episode on 7th December 2020
Tensei shitara Slime Datta Ken Season 2 Plot
Tensura Season 2 is hinted to be different from Season 1. It isn't going to be all fun and games anymore. Tensei shitara Slime Datta Ken Season 2 is probably based on the Demon Lord-Millim. Considering the number of fight sequences and animation Tensei shitara Slime Datta Ken Season 2 is going to be truly amazing. Rimuru Tempest readies her accomplices for battle as well as gathers connections with other Demon Kings.
This is basically the summary of what is predicted to happen in Tensura Season 2. The above plot is based on the events that have taken place in the Manga.
Must Read All New Surfing Anime( Wave!! Surfing Yappe!!) Release Date and much more!!
About Anime
Tensei shitara Slime Datta Ken ( That Time I got Reincarnated as a Slime ) is a Japanese light novel series sometimes called as Tensura. The story revolves around a 37-year-old man who goes by the name Satoru Mikami. He dies a tragic death when a person suddenly stabs him and gets reincarnated in another world as a slime.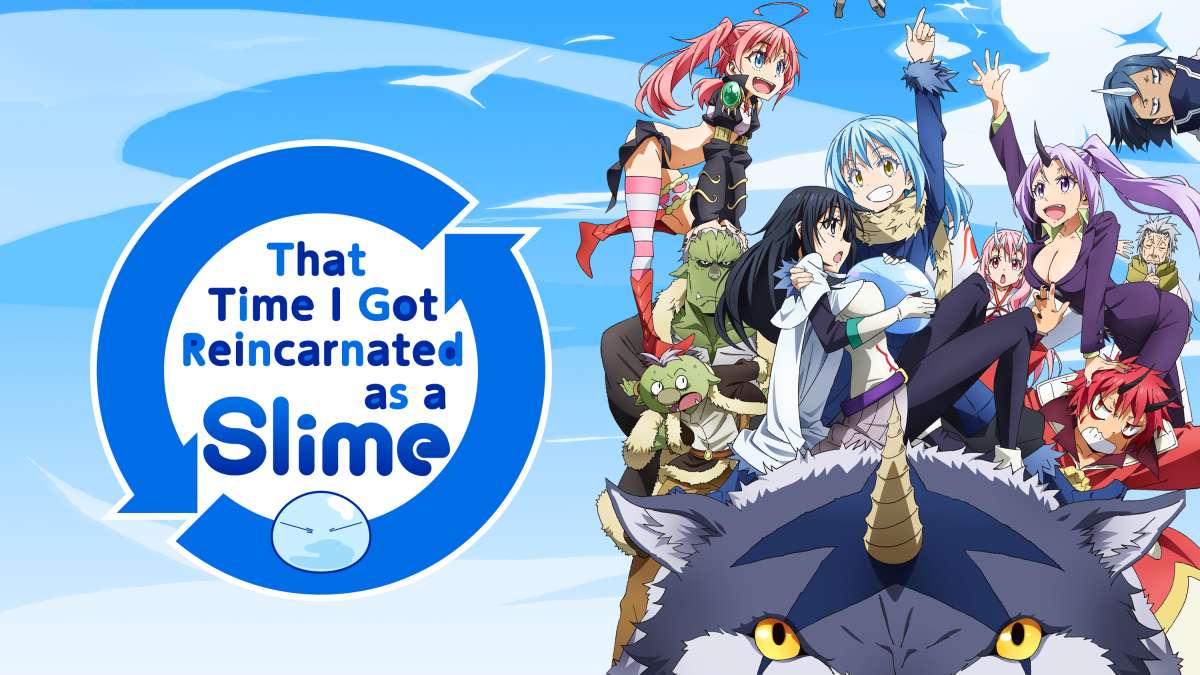 Although being a slime, he has a unique ability known as "Predator". This skill allows him to mimic the person who he preys on, ultimately gaining their power. After gets struck by the reality of the world he lives in, he makes it his goal to create a world where humans and demons live in harmony.
He goes by the name Rimuru Tempest and goes on a series of adventures simultaneously learning more about his power. The anime has spectacular animation sequences with well-adjusted character development. The anime has a special sensation when watched due to its well-paced story and comedy. Definitely worth the watch if you are an Isekai fanatic.
Check out the New Tensei shitara Slime Datta Ken Season 2 Official trailer:
Well, that's what we have for today. Do let us know what do you think about it. Make sure to follow our Instagram for exclusive anime news: @TheSpoilerGuy 
You can also follow us on Twitter: SpoilerGuy
Make sure to like our Facebook page as well: The Spoiler Guy.