If you are here looking for some underrated ecchi anime that will offer you a decent fan service, then you probably are at the right place. Ecchi anime are known well for their decent plot which provides softer but naughty and daring behaviour. With a strong emphasis on sexual humour and fan service. So, here's the list of Top 7 Lewd Anime that are a must-watch to keep up with your naughty fantasies.
(Note: Most Underrated lewd anime have been covered that actually come up with a decent plot. If you find something missing, do let us know in the comment section. We will keep our list updated)
Without any more delays, let us start with today's list of these underrated ecchi genre lewd anime.
Top 7 Lewd Anime
1. Sora no Otoshimono aka Heaven's Lost Property
Fan Service with lots of Comedy? Why not. The first episode of Sora no Otoshimono might make you think of it as a serious fantasy romance-filled action anime. This was because of the way the plot was set, and the way Tomoki has his dreams. I really thought it would've been a perfect setting for that type of anime. Then, shit happens. The anime goes totally random and it made me laugh out really hard, so hard I almost choked and spilled coke over my laptop. The humour in Sora no Otoshimono/ Heaven's Lost property is random, but yet It's the funniest. The lewd things our perv little Tomoki does are always beyond mine expectations. The characters are also, set up in such perfect proportions for a comedy anime.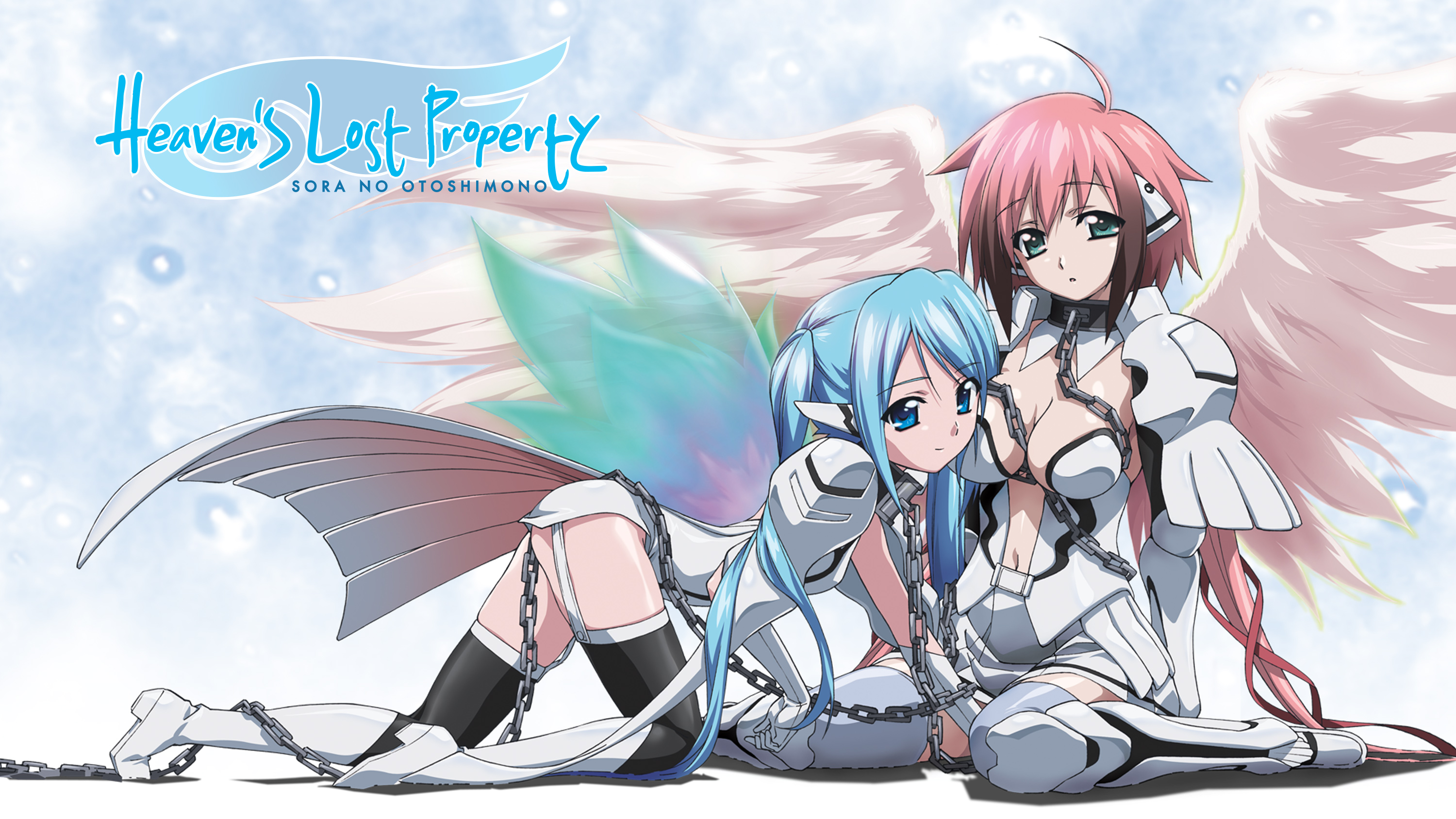 The story revolves around, Tomoki Sakurai who has always woke up with tears after a dream of an angel. His childhood friend Sohara Mitsuki worries about this and decides to seek the help of Eishirou Sugata, a bizarre sky maniac. He concludes that Tomoki's dream is undoubtedly connected to what is known as the New World, a floating anomaly that scientists have failed to understand. Recruiting the New World Discovery Club's first members, Eishirou schedules a time to meet up in order to observe the mystery in the sky. That day, Tomoki's peaceful life is changed forever when a strange girl falls from the sky and begins to call him master.
(Source: My Anime List)
2. Campione!: Matsurowanu Kamigami to Kamigoroshi no Maou
Some people suddenly find religion, but for 16-year-old Kusanagi Godou, it's that REALLY old time religion that's found him! As the result of defeating the God of War in mortal combat, Godou's stuck with the unwanted position of Campione!, or God Slayer, whose duty is to fight Heretical Gods whenever they try to muscle in on the local turf. Not only is this likely to make Godou roadkill on the Highway to Heaven, but it's also a job that comes with a lot of other problems. Like how to deal with the fact that his "enhanced status" is attracting a bevy of overly-worshipping female followers.
After all, they're just there to aid him in his demi-godly duties, right? So why is it that their leader, the demonically manipulative sword-mistress Erica Blandelli, seems to have such a devilish interest in encouraging some VERY unorthodox activities? Get ready for immortal affairs, heavenly harems and lots of dueling deities taking pious in the face as the ultimate smash, bash, and thrash of the Titans rocks both Heaven and Earth.
(Source: Sentai Filmworks)
3. Keijo!!!!!!!!
Japan's latest competitive sport, Keijo, is dictated by a simple set of rules: female-only participants must stand on circular platforms floating in a pool—referred to as "lands"—with the goal being to knocking off opponents using only their breasts and butts. Despite this outlandish premise, the sport attracts millions of viewers across the country and boasts a lavish prize pool. Many aspiring athletes take up the challenge in hopes of becoming the next national champion.
After graduating from high school, the lively 17-year-old Nozomi Kaminashi enters the world of Keijo, hoping to bring home a fortune to her poor family. As a gifted gymnast, Nozomi quickly proves herself a tough competitor after stealing the spotlight in her debut tournament. Meeting new friends and rivals as she climbs the ranks, Nozomi discovers that the path to stardom as a Keijo player is filled with intense competition that will challenge not only her body but also her soul. Most recommended lewd anime.
(Source: My Anime List)
4. Highschool of the Dead
It happened suddenly: The dead began to rise and Japan was thrown into total chaos. As these monsters begin terrorizing a high school, Takashi Kimuro is forced to kill his best friend when he gets bitten and joins the ranks of the walking dead. Vowing to protect Rei Miyamoto, the girlfriend of the man he just executed, they narrowly escape their death trap of a school, only to be greeted with a society that has already fallen.
Soon, Takashi and Rei band together with other students on a journey to find their family members and uncover what caused this overwhelming pandemic. Joining them is Saeko Busujima, the beautiful president of the Kendo Club; Kouta Hirano, an otaku with a fetish for firearms; Saya Takagi, the daughter of an influential politician; and Shizuka Marikawa, their hot school nurse. But will the combined strength of these individuals be enough to conquer this undead apocalypse?
(Source: My Anime List)
5. Freezing
Decades into the future, humanity is under siege by an alien race known as the Novas. These inhuman beings leave devastation in their wake whenever they appear, with the efforts to stave them off becoming known as Nova Clashes. Young women are known as "Pandoras" and young men known as "Limiters" are implanted with stigmata to give them superhuman powers and are trained in military academies, where they must learn to work together if humanity is to have a chance of surviving.
Freezing tells the story of Kazuya Aoi as he sets out for his first day at the West Genetics military academy, right when a battle royale is being undertaken by the Pandoras. It is here that he mistakes Satellizer el Bridget—a powerful Pandora is known as the "Untouchable Queen"—as his deceased sister and embraces her. Though he costs her the match, she finds that his touch doesn't drive her away and decides to take him as her Limiter. The only question is whether or not their partnership can survive the machinations of their upperclassmen and the impending battle with the Nova.
(Source: My Anime List)
6. Masou Gakuen HxH
Hida Kizuna possesses the HHG (Heart Hybrid Gear) ability, but it is not strong enough to make him particularly important. His older sister calls him to transfer to a strategic defense school, where many of the students (many of which are large-breasted girls) use their HHG abilities to fight invaders from another world while wearing extremely skimpy pilot outfits. Kizuna's fighting ability doesn't measure up, but his sister has another plan—apparently having erotic experiences with Kizuna will allow the girls to replenish their energy or power-up. It looks like his new school life is going to be full of embarrassment.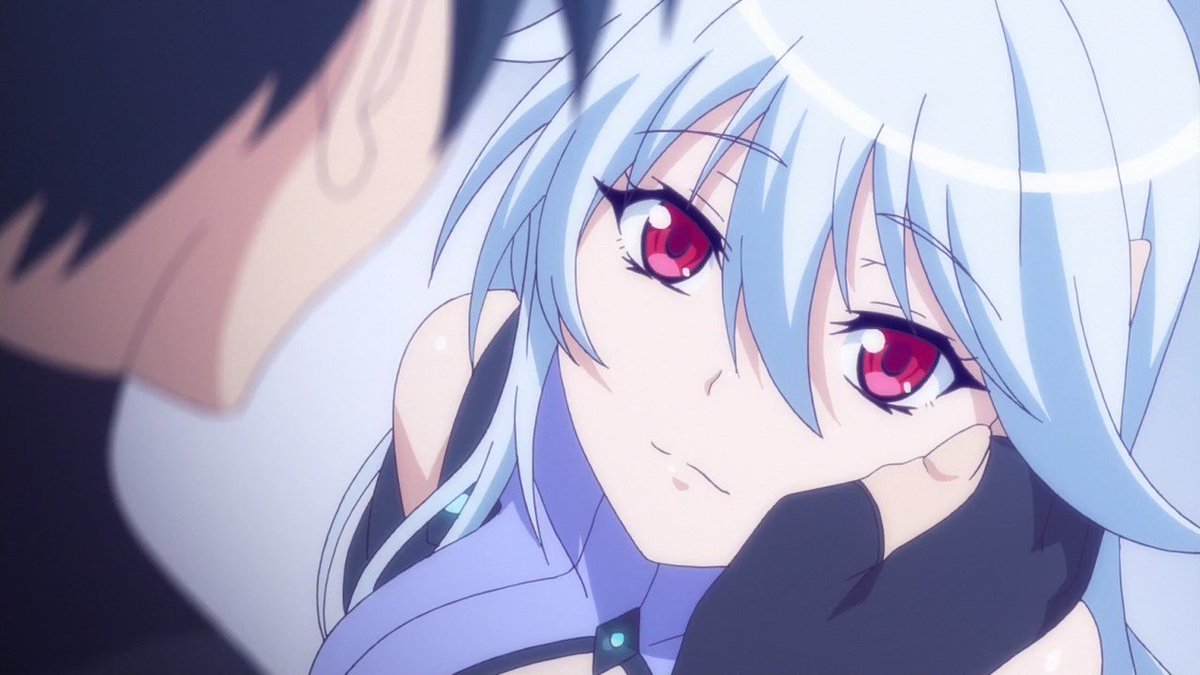 (Source: Manga Helpers)
7. IS: Infinite Stratos
An exoskeleton weapon engineered by Japan, Infinite Stratos (IS) can be piloted only by women. Its power and combat prowess are so immense that an international treaty has been signed banning its use as a military asset.
When it is discovered that 15-year-old Ichika Orimura is the only male capable of steering an IS, he is forcibly enrolled in the Infinite Stratos Academy: an all-female boarding school, the students of which graduate to become IS pilots. At this training school, Ichika is reunited with two of his childhood friends, Houki Shinonono and Lingyin Huang, and befriends Cecilia Alcott, an IS representative from the United Kingdom.
Guided by the legendary pilot Chifuyu Orimura—their strict homeroom teacher and Ichika's older sister—Ichika and the girls will need to use everything at their disposal to defend themselves and their academy against the dangers that will arise during the course of their thrilling school life. My personal favourite Lewd anime.
Well, that's what we have for the list of lewd anime for now. Do let us know which anime you liked the most in the comment section. Make sure to follow us on our Instagram accounts.