Tsukasa Tsukiyomi is rising in popularity due to her waifu characteristics and adorable nature. But Who is Tsukasa Tsukiyomi in Tonikawa? and does she have a mysterious past or is she somewhat different from an average girl. In this blog, we will discuss Who is Tsukasa Tsukiyomi in Tonikawa and update you on everything you need to know.
Who is Tsukasa Tsukiyomi?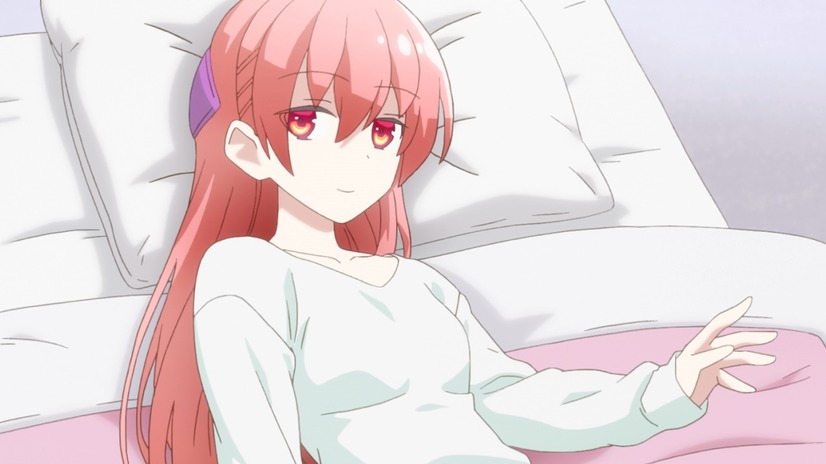 Tsukasa Tsukiyomi is a very mysterious character. She gets hit by a bus but barely bleeds out and is seen casually reading a book later. Tsukasa Tsukiyomi tends to have a vast knowledge of the history and tradition of Japan. She had also mysteriously vanished for 2 years after the bus accident took place.
The very name "Tsukiyomi" rings a lot of bells. Nasa tells Tsukasa about how the Princess of the emperor should have not let Kaguya-Hime go back to the Moon. There seems to be some kind o connection between her and the moon.
That was the day I swore to love you forever ❤️ pic.twitter.com/TIjVg1gkoz

— TONIKAWA: Over the Moon for You ♡ (@tonikawa_EN) October 26, 2020
She is a very calm and collective person who shows mature emotions. But she does show a slight deviation in her character whenever the term 'Love' comes into play. Tsukasa Tsukiyomi is a cute, smart, and lovely girl who just wants to love and be loved by her husband. She gets jealous when Nasa talks about Aya, and not to mention her reaction was quite different than usual as well.
Also, Read Kaguya-Sama Season 3 Release Date Out!!
History of Tsukasa Tsukiyomi in Tonikawa Manga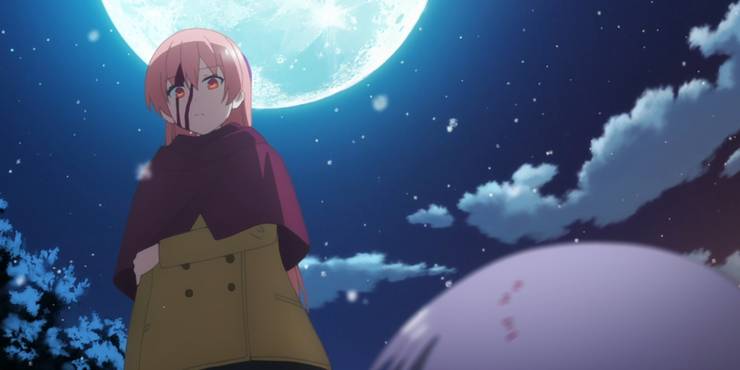 After completing 13 volumes in the Manga, Tsukasa Tsukiyomi's past is not portrayed clearly at all. Very little is known of her past currently and the mystery gets bigger with every question that arises. When Tsukasa Tsukiyomi explains about her past, she claims to be 16 years at that time. This comes across as unusual because she looks extremely young.
A few fan speculations state that she may be an extraterrestrial who is immortal and can't age past 16. She also does seem to have a close resemblance with princess Kaguya who was known as the ancient princess of the moon. Such interesting theories question our thoughts on Tsukasa Tsukiyomi. This may be a Rom-Com anime, but Tsukasa Tsukiyomi really does give a different vibe that forces us to think otherwise.
Unfortunately, not much of her past is revealed officially. Due to this fact, we must wait for more chapters to come which may eventually reveal the truth behind the mysterious Tsukasa Tsukiyomi.
Must Read 
Nana Yuzaki – Tsukasa Tsukiyomi's Husband
Truly a very unique protagonist for a rom-com anime. He is profoundly smart but at the dame time quite dumb as well. Nasa balances out his super-smart personality with his dumb motives now and then. He is very kind-hearted and clumsy but also shows immense love towards his wife who he cares about dearly. So far, Nasa doesn.t seem to be troubled by Tsukasa Tsukiyomi's unknown past or mysterious disappearance.
Tonikawa, Where to watch?
Tonikawa is available to watch on Crunchyroll. Crunchyroll will also showcase the latest episodes as they are released in Japan. If you want you can also read the entire Manga at Viz.
About Anime
Tonikawa goes by two names, Over the moon for you and Fly me to the moon. The manga series was created by Kenjiro Hata, it started in 2018 and is still ongoing with almost 13 volumes released to date. Weekly Shounen Sunday is currently serializing this cute slice of life series. The story revolves around Nasa who is a smart young boy who aspires to be an astronaut and Tsukasa who saves his life from a bus accident by pushing him and getting herself injured.
He asks her to be his girlfriend to which she replies that she would accept him only if they marry each other. Two years later she winds up at his door with official marriage documents to marry Nasa. Hence starts an adorable little romance series about the couple that lives together.
Tonikawa has a pretty banger of an OP, you should listen to it for yourself.