Well who isn't looking forward to reading One Piece Chapter 1000, is going to be the very first chapter of 2021. Fans have already come up with many theories that mostly consist of fan service. One piece chapter 1000 was supposed to be the final chapter of 2020, but due to the 2-week delay ( because of Oda's health ), it was shifted to 2021. This article will provide you with the latest updates on One Piece Chapter 1000 Release Date Predictions, Latest Updates!
Please note that this post may contain spoilers from the upcoming manga chapter of One Piece.
One Piece Chapter 1000 Release Date
One Piece Chapter 1000 release date is said to release on 3rd January 2021. This chapter will contain a whole lot of emotions and fan service. Not to forget, this is a tremendous milestone for a story that's been going on for 20 years. One Piece 1000 will go down as one of the best moments in One Piece manga history. For more details regarding the release date of One piece chapter 1000, make sure to stay updated with Spoilerguy.
Recommended: Tonikawa Season 2 Release Date, OVA, and Latest Updates!
One Piece Chapter 1000 – Latest Updates
Ace! 😭♥️

VIZ/Shonen Jump's Luffy's Journey to 1,000 One Piece Chapters and Beyond has us in literal tears. https://t.co/7A4zJ2RDEE pic.twitter.com/eMoMTz3ZpQ

— Funimation (@FUNimation) December 16, 2020
One Piece, Chapter 999 and One Piece 1000 will have their cover made in every special manner. Both covers will contain enormous detail as many artists are coming together for this masterpiece. Furthermore, the cover of chapter 999 and 1000 will combine to form the "largest" jump poster to have ever been made in Jump history.
Such importance given to the cover only shows the massive hard work the entire team is willing to put behind the 1000th chapter of One Piece. This massive achievement is a  dream come true for Oda as he has worked for more than 2 decades to come this far. It is simply astonishing how one man's perception will shine a light on the life of millions of fans around the world.
Must Read: Best Christmas Anime to Watch in The Holidays
A few speculations have also suggested that the One Piece Chapter 1000 will be colored. But this statement is yet to be confirmed by an official source. However, this would bring an ear-to-ear smile for its fans if it happens.
One Piece Chapter 1000 Spoilers Revealed- Worst Generation vs Kaido and Big Mom
The most awaited moment, the moment truth or real showdown- Luffy with his team manages to reach the top floor of Onigashima somewhat-somehow. Luffy gets help from Inuarashi Squadron to pass the hurdles of the 5th floor. Marco fights with both King and Queen in order to give a free way to Zoro.
On the other hand, the other members of the Worst Generation- Kid, Killer and, Law manages to reach the rooftop as well.
So, from this point, this is the battle between Big Mom and Kaido vs Worst Generation. Kaido and Big Mom are pretty attentive towards the group- Worst Generation which includes Luffy as well.
This when Kaido calls out Luffy which makes Luffy quite angry. And this when Luffy replies with an attack- "Red Hawk Attack" and yells that no matter what, he is going to be the King Of Pirates.
Furthermore, Yamato recalls his memories with Ace. This when she tells more about Ace that what he used to say to his brother- Luffy. Every time when Luffy talk about becoming the Pirate King, both Ace and Sabo used to laugh but deep down, they knew that someday, Luffy will become the pirate king.
Where to Read One Piece Chapter 1000?
One Piece Chapter 1000 is available for free on Viz Media and Mangaplus. We highly condemn the use of streaming anime or reading manga on an unofficial website. A new chapter comes out every week. Make sure to stay tuned to Spoilerguy as the manga goes on hiatus a few times now and then.
While You wait for One piece Chapter 1000 to release, make sure to check out Attack on Titan Chapter 136 Release Date, Female Titan Powers Revealed?
About One Piece Manga?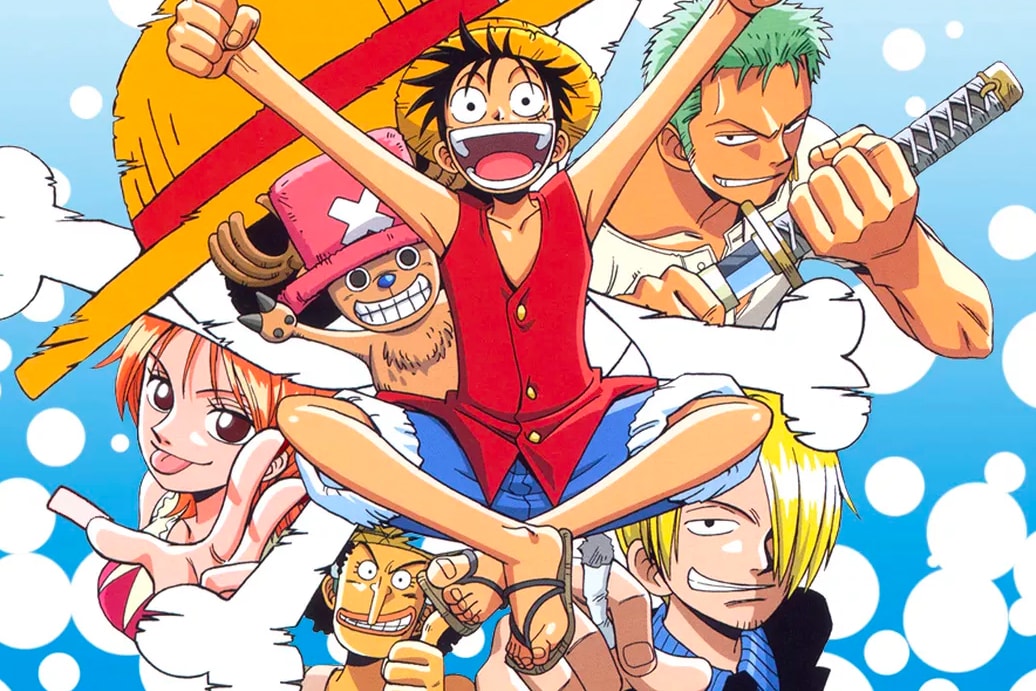 Eiichiro Oda is the mastermind behind the entire One Piece franchise. He started manga way back in 1997 and has completed 97 volumes in total. Shueisha and Viz Media are currently publishing the manga. One Piece anime series is also equally popular and has broken several records. Chapter 999 will release one piece next week, which paves the way to its 1000th chapter. This huge milestone achievement is truly well deserved by the One Piece franchise.